within two 4-year programmes for adults and young people: in the Art School at the Nova Gorica City Art Gallery, founded in 2016 by sculptors Katja Oblak, Anja Kranjc and Julij Borštnik in collaboration with the Nova Gorica City Art Gallery, and the Art Education Centre (LICE) in Ribnica since 2011.
The initial focus of the program, intended for all generations, regardless of their background, is to learn about Classical approaches to fine arts. Complementing Classical approaches, gradually through the 4 years, are the principles of the 20th century Modern Avantgardes.
Short Interactive Lectures on Art History and Fine Arts Theory and visits to art exhibitions are also an integrated part of the program. In this way, the program combines understanding of concepts with practical work.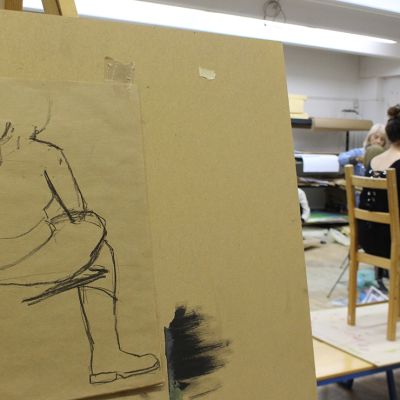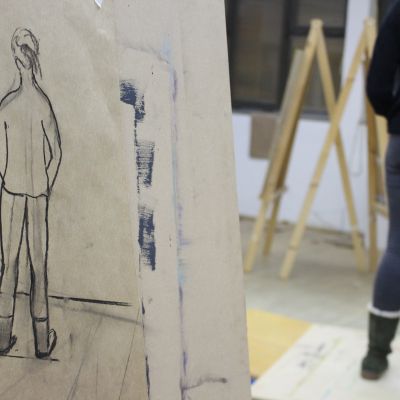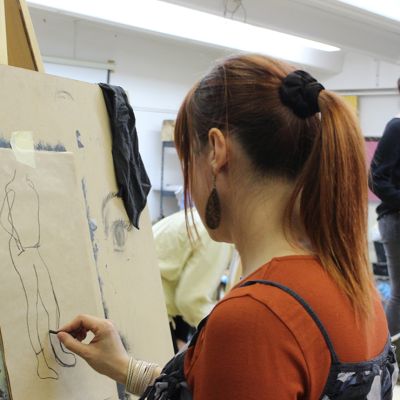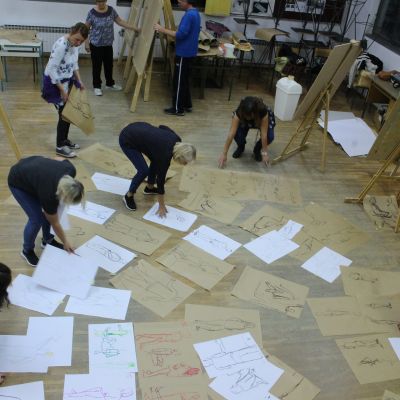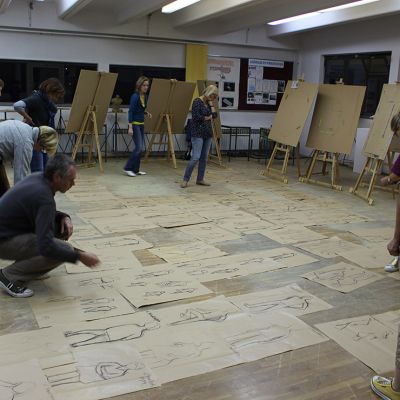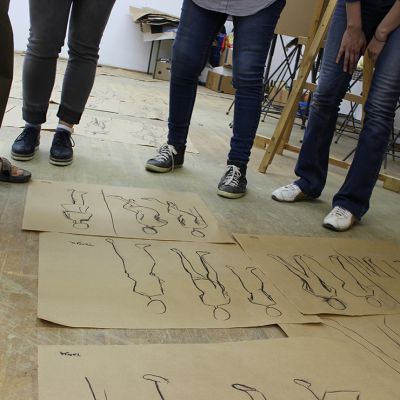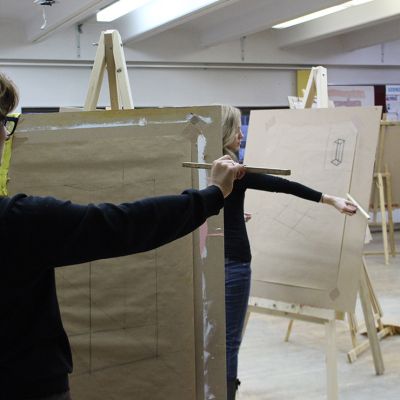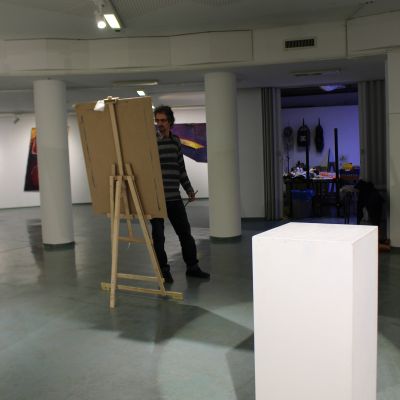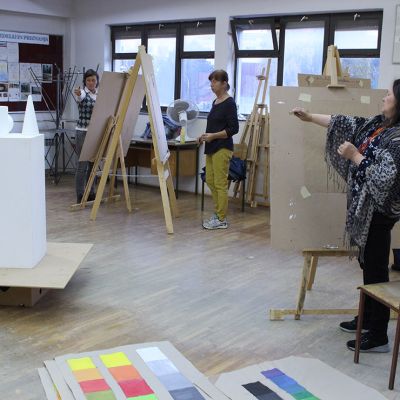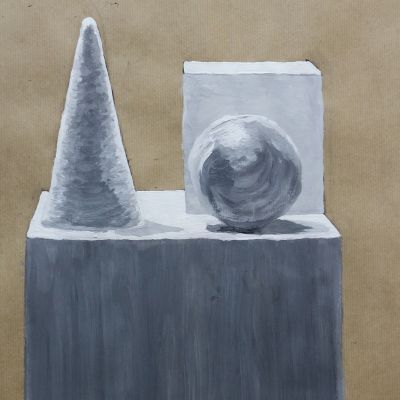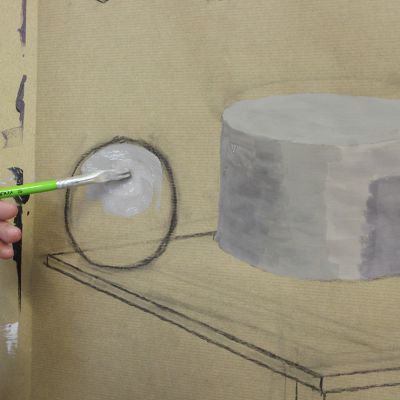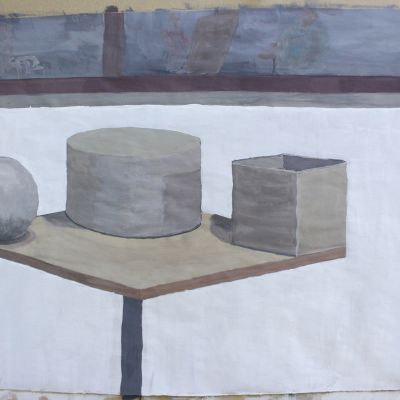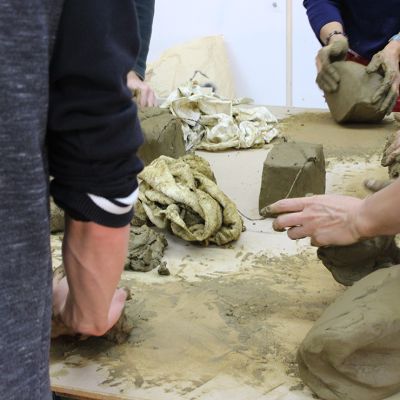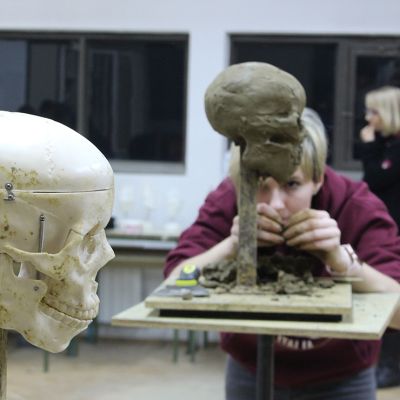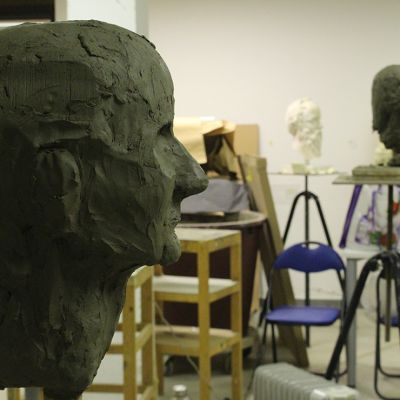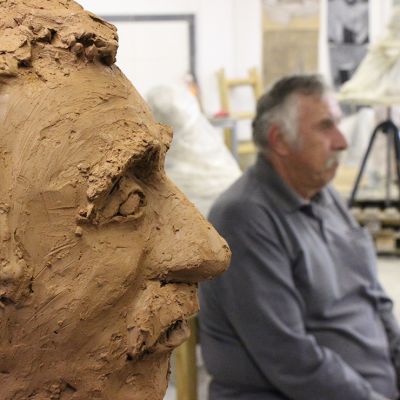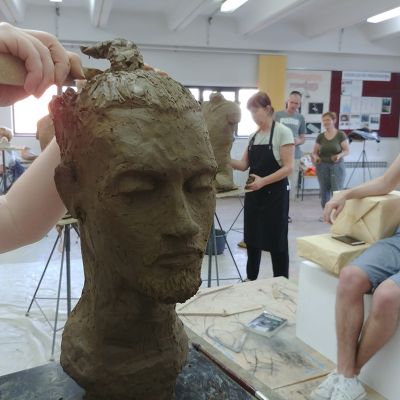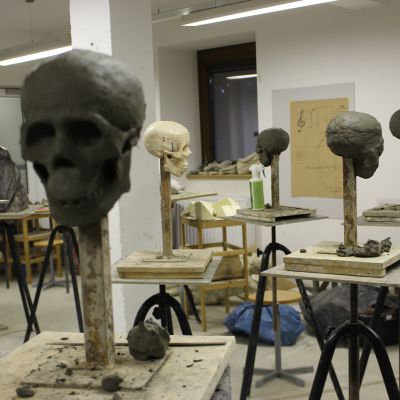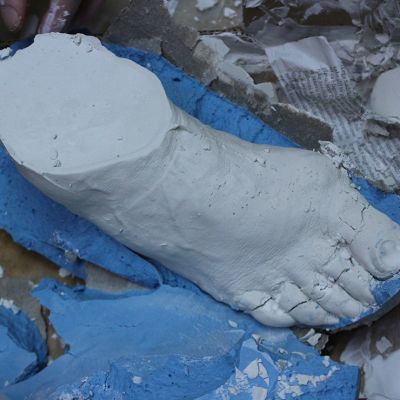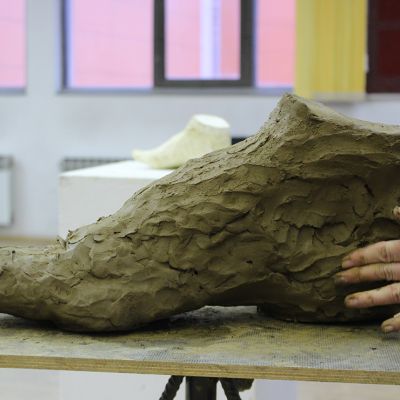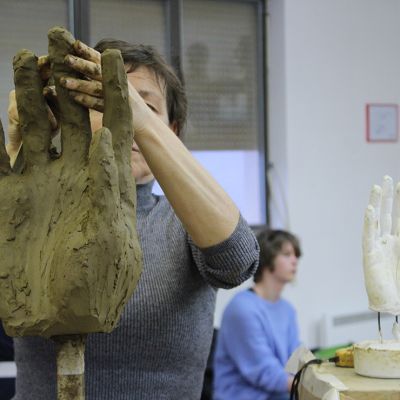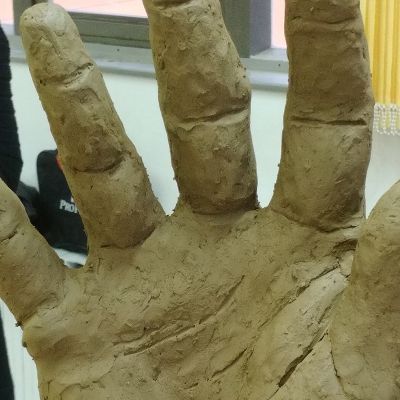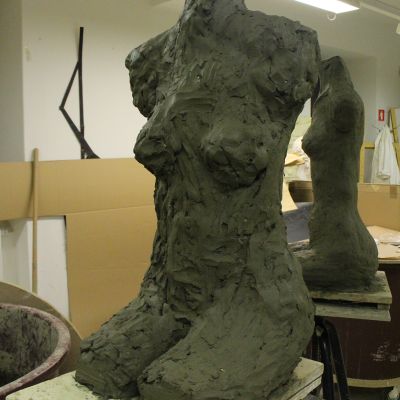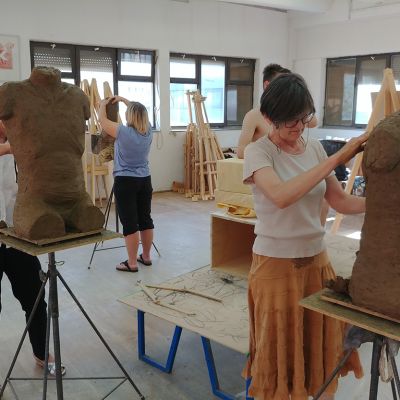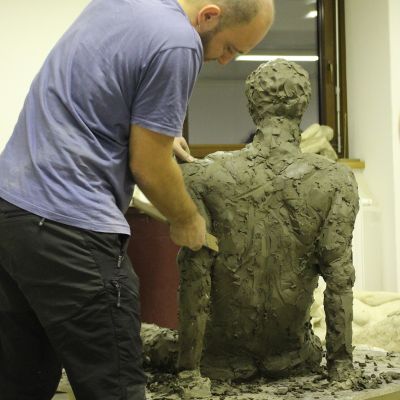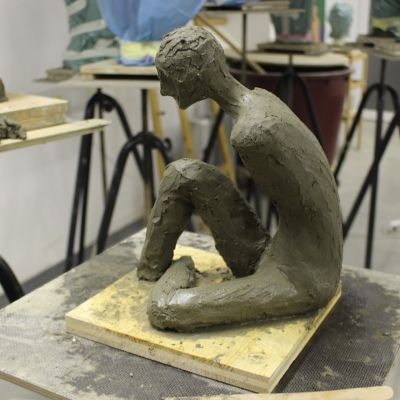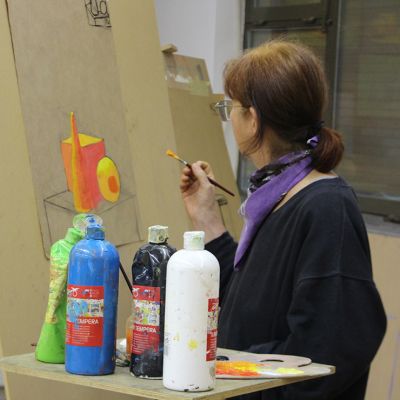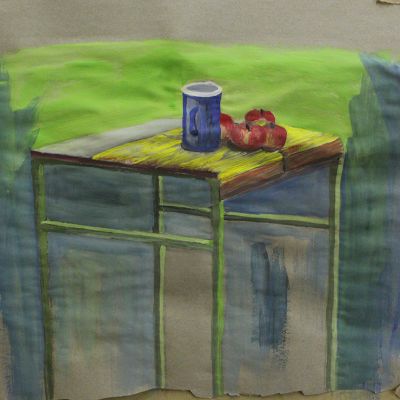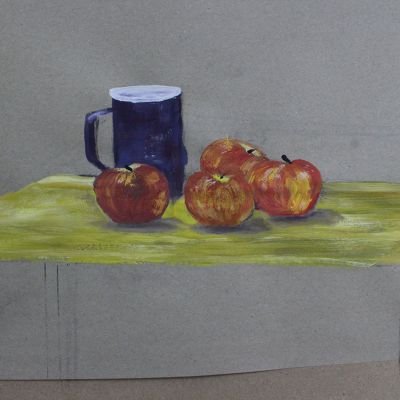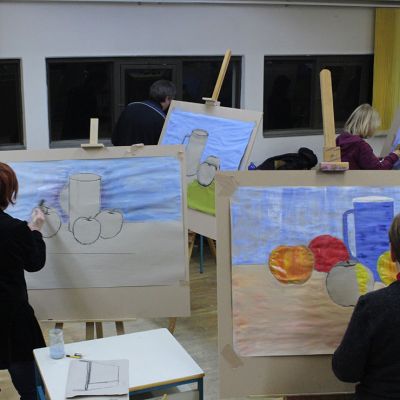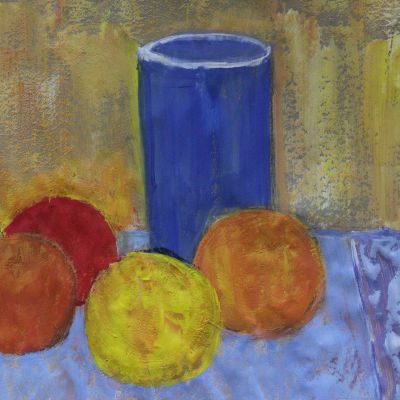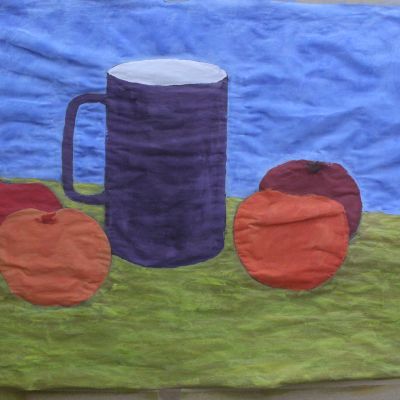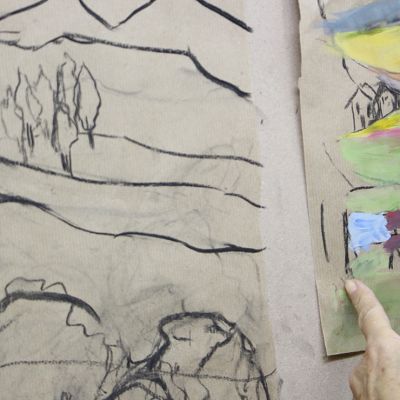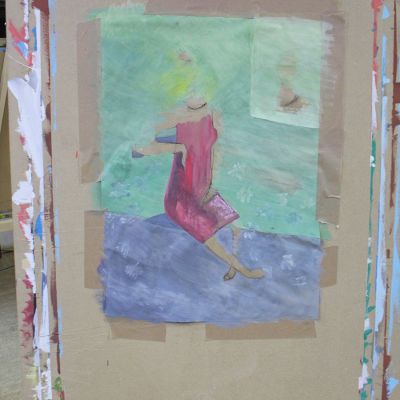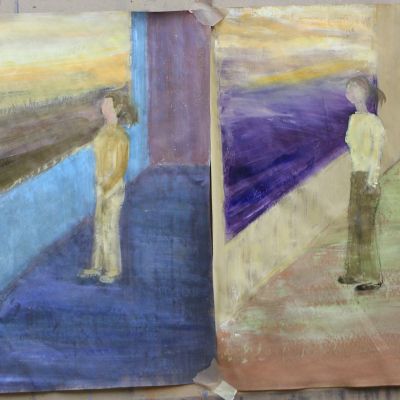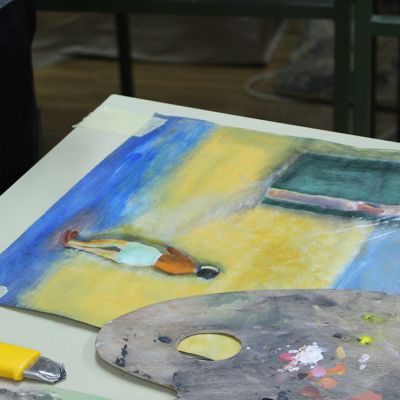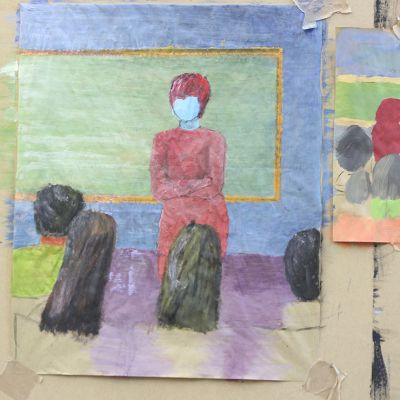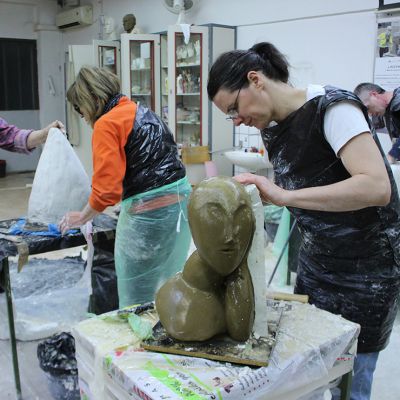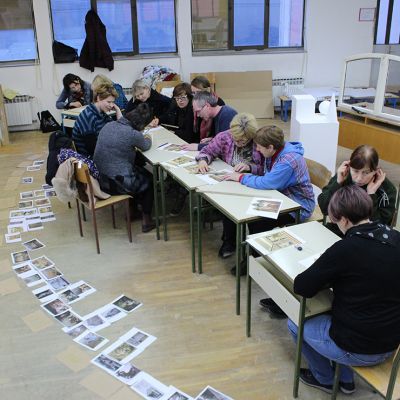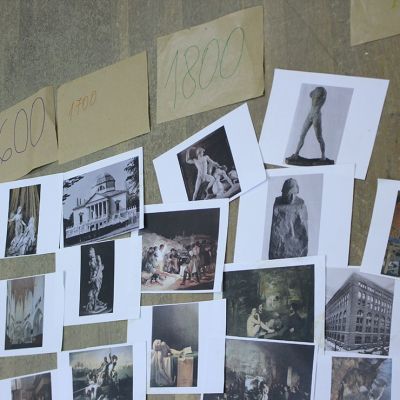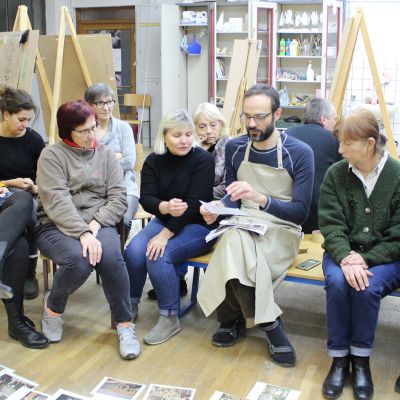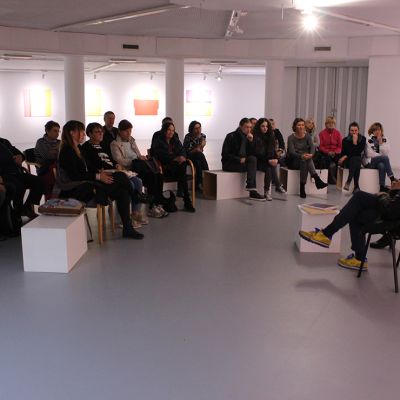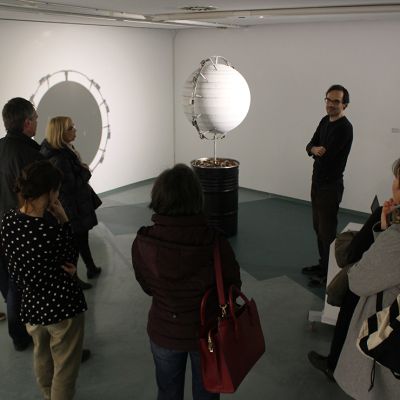 In the first year the basics of drawing of space and human figures are introduced, and the modeling of a bust in clay. In the second year we model body parts in clay and learn to cast them in plaster and other materials and in painting colors are introduced. In the third and fourth year, participants continue to learn about figure modeling and color principles.
From the second year onwards the Classical principles are more and more joined by the principles introduced by the Avantgardes of the 20th century. Main goals of the program are for participants to become aquainted with both the Classical and Modern principles of Fine Arts, and to develop a sense of simple yet precise imagination.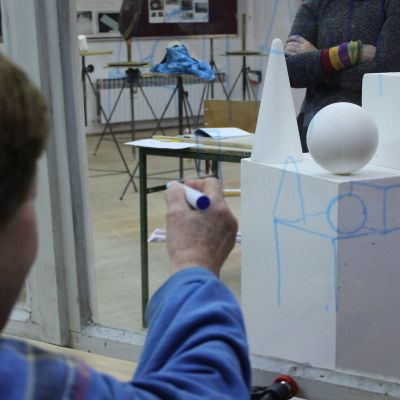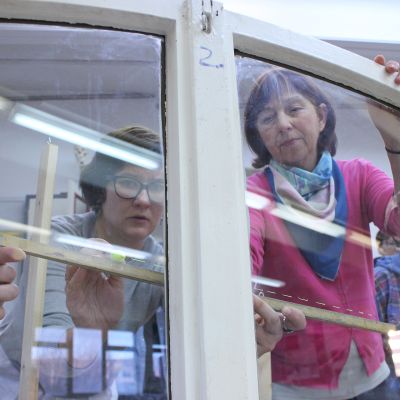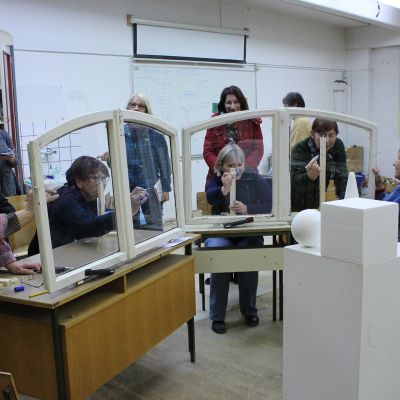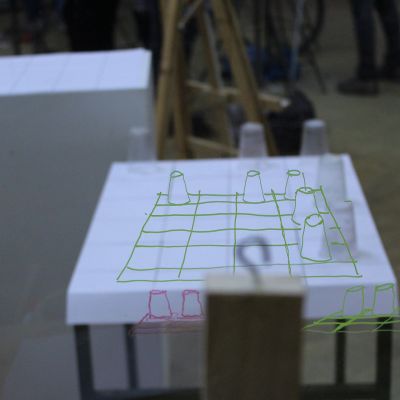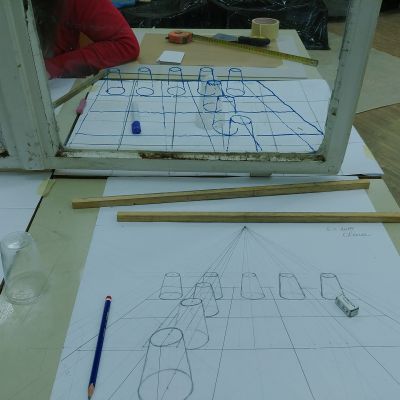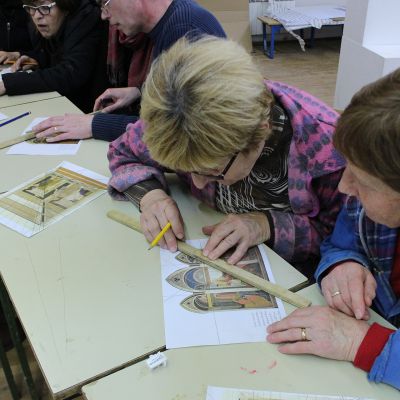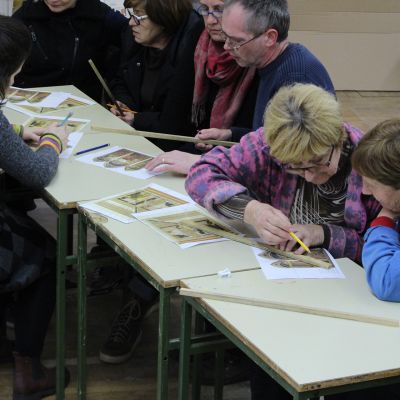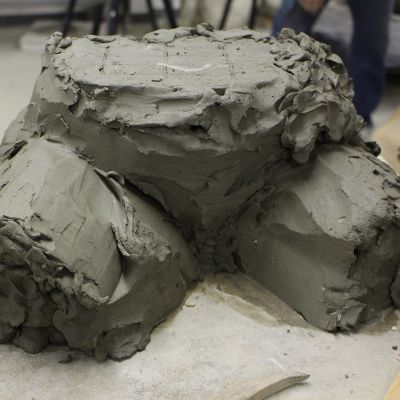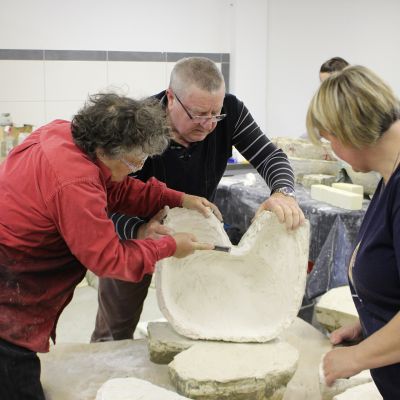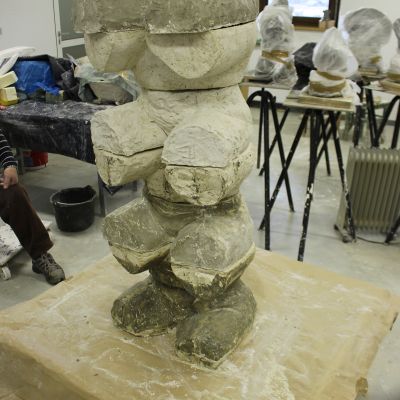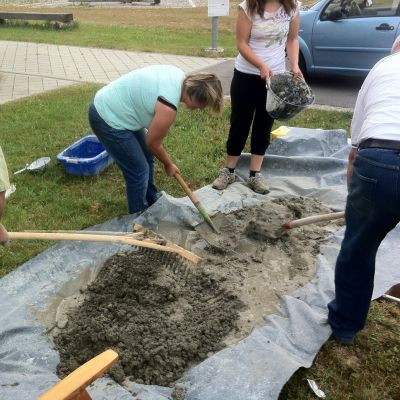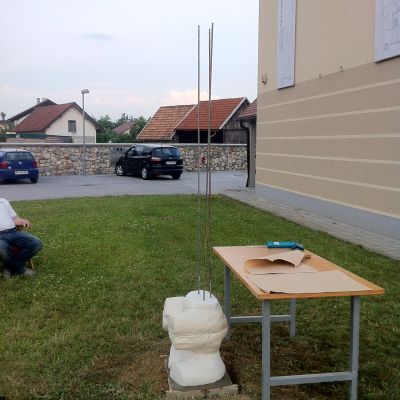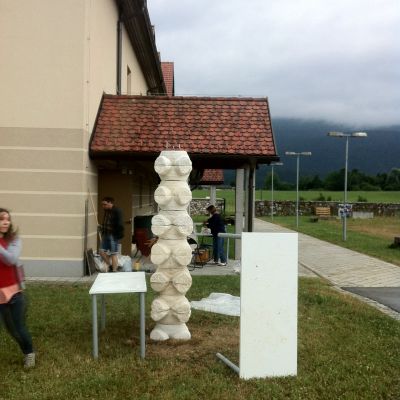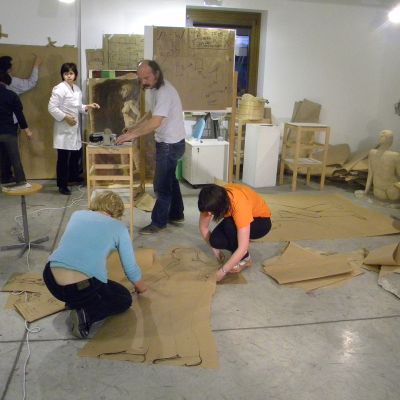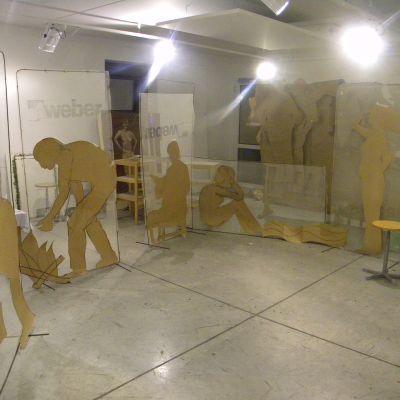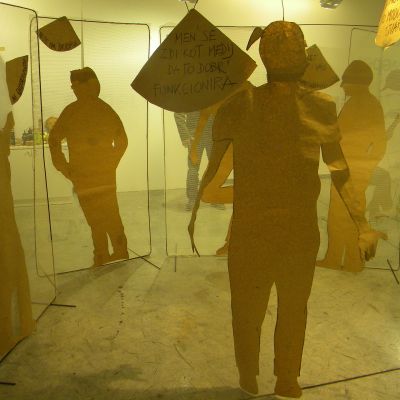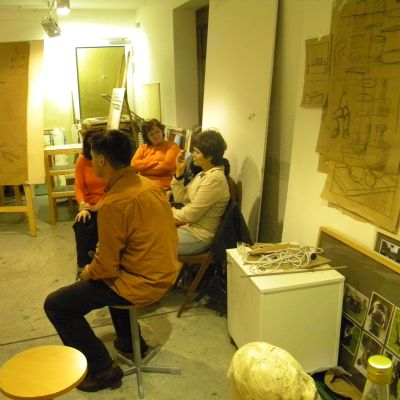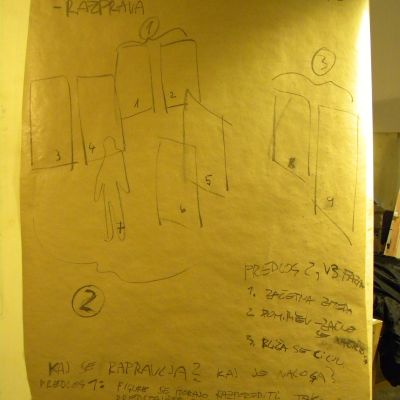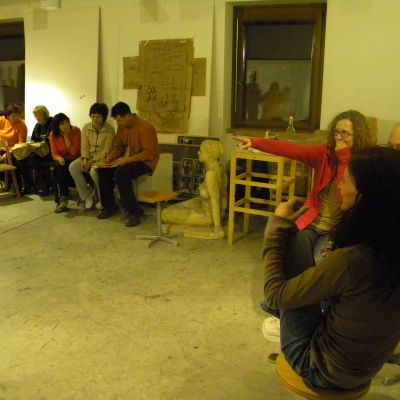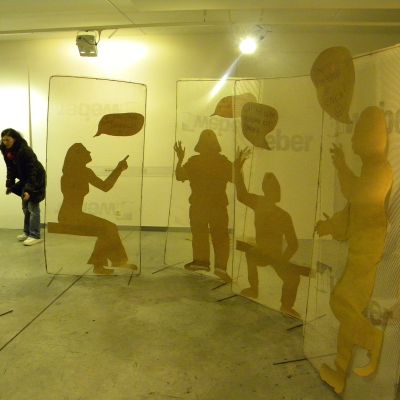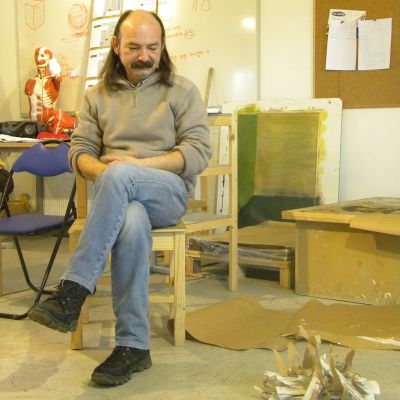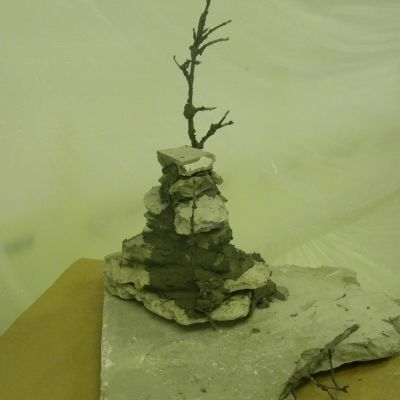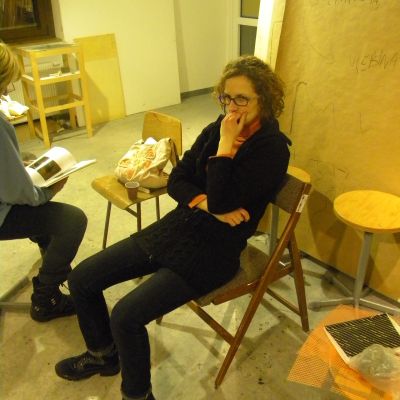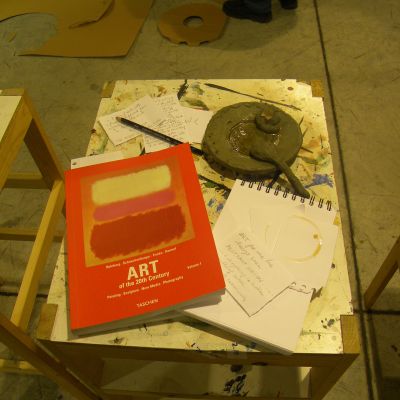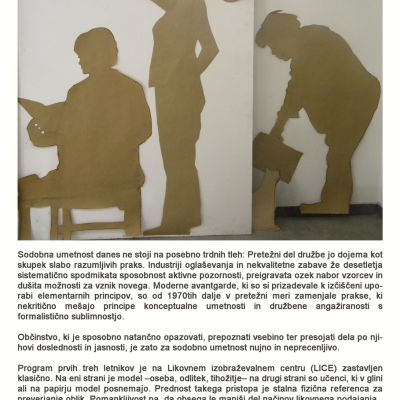 For more about Art School at the Nova Gorica City Art Gallery go to https://www.facebook.com/LikovnaSolaMGNG .
×
1 / 55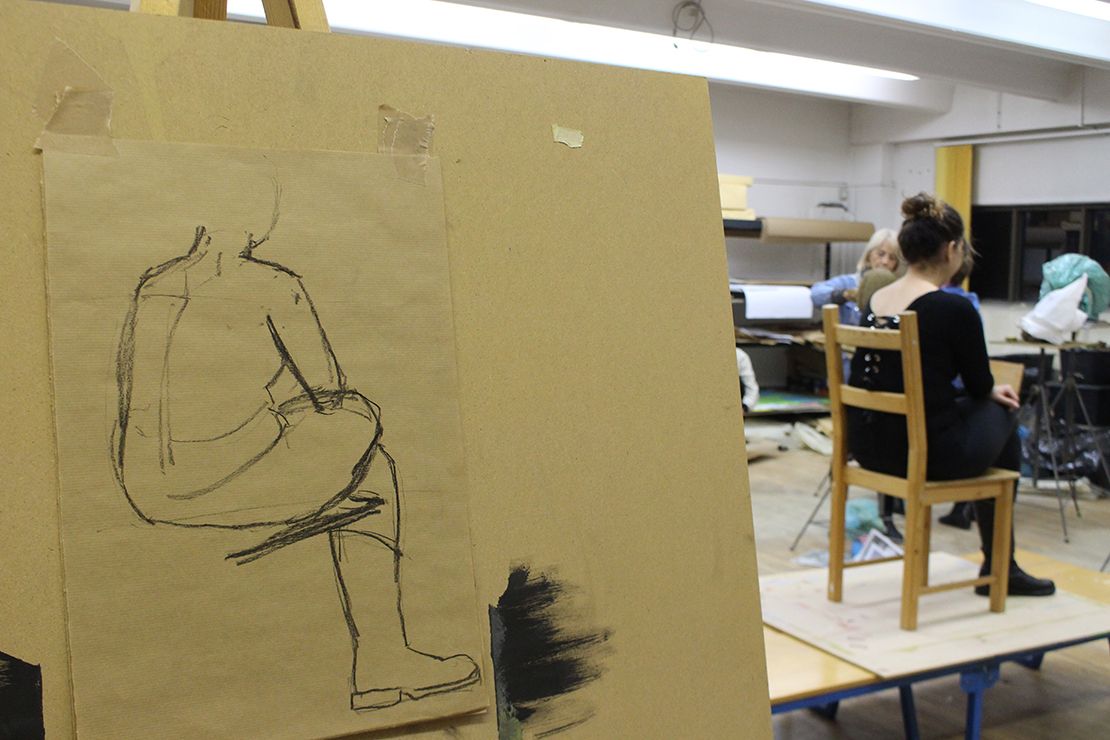 2 / 55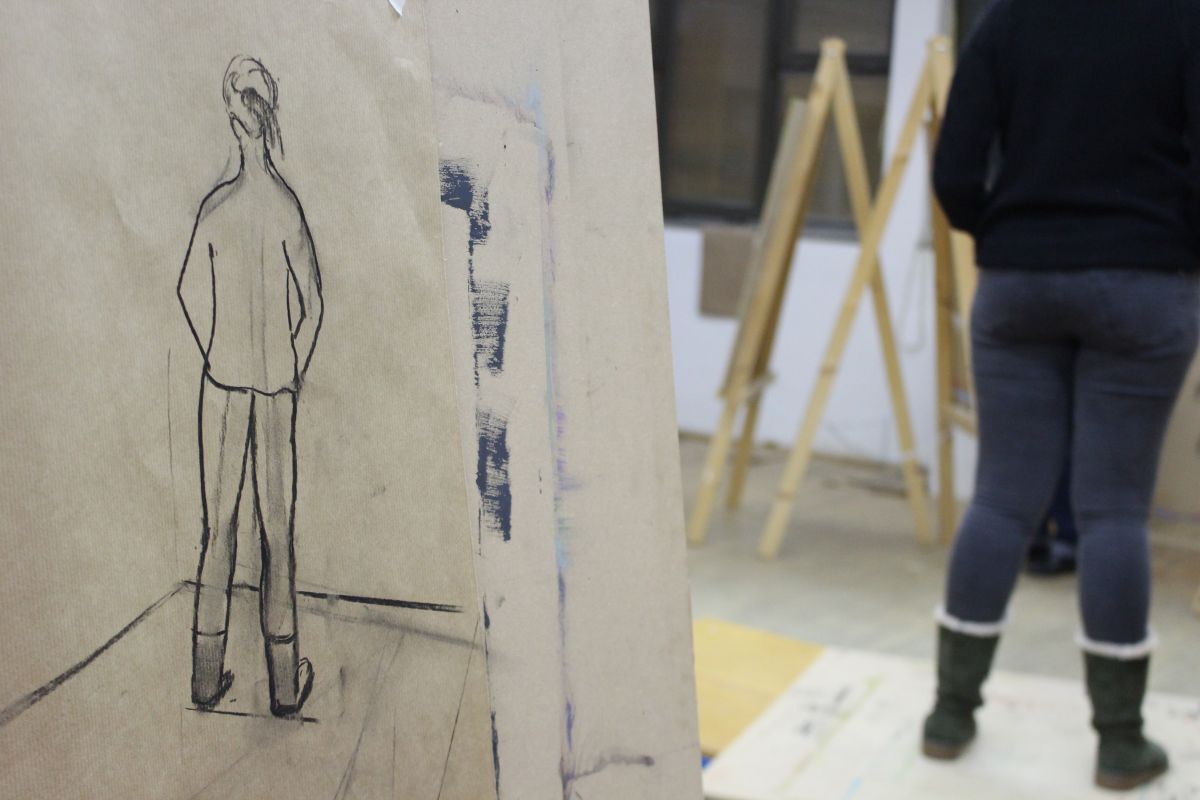 3 / 55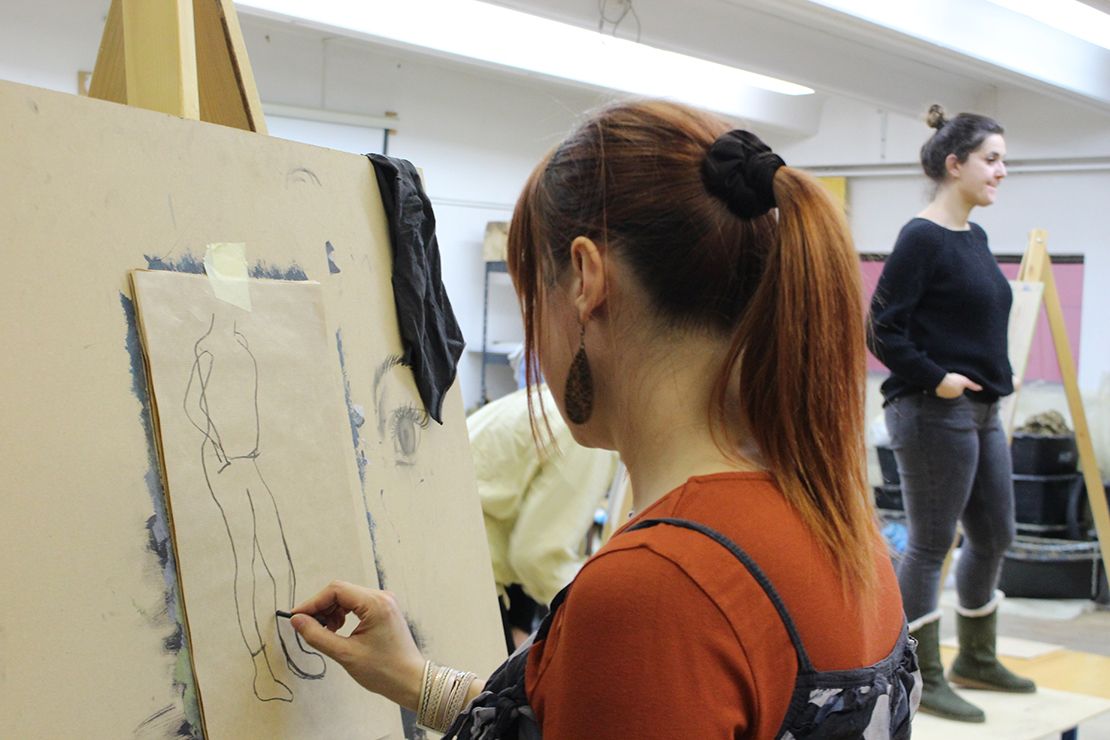 4 / 55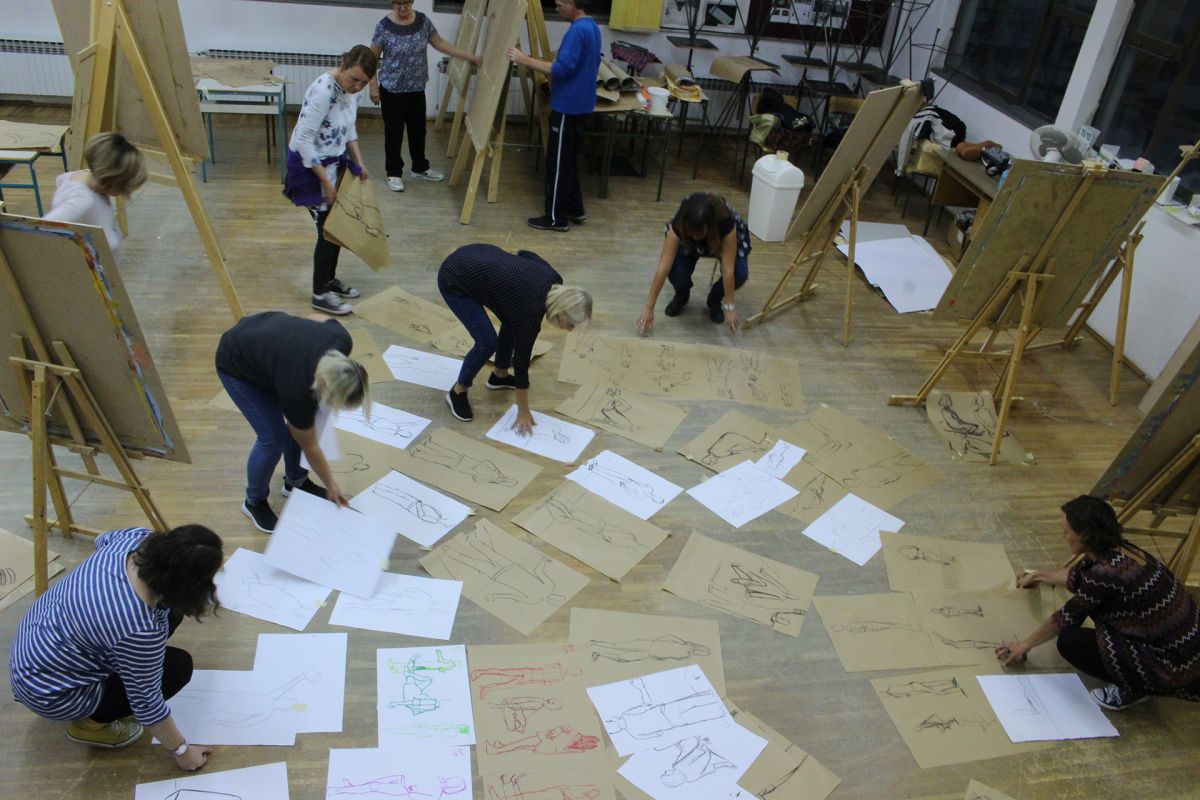 5 / 55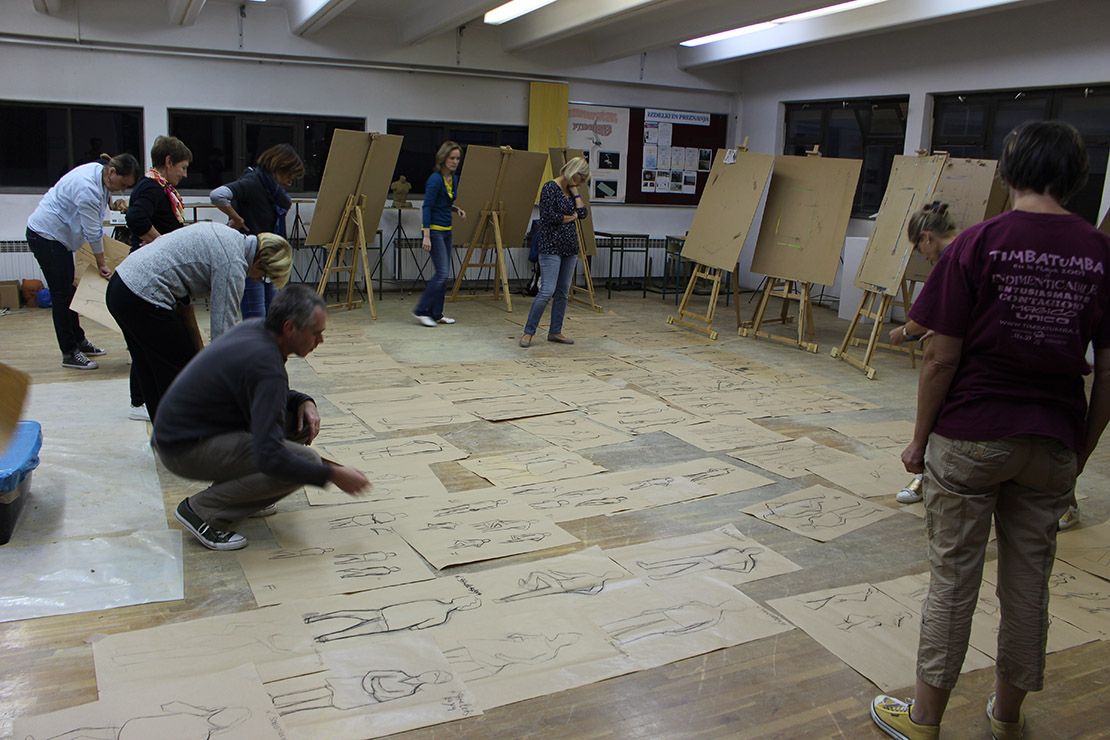 6 / 55
7 / 55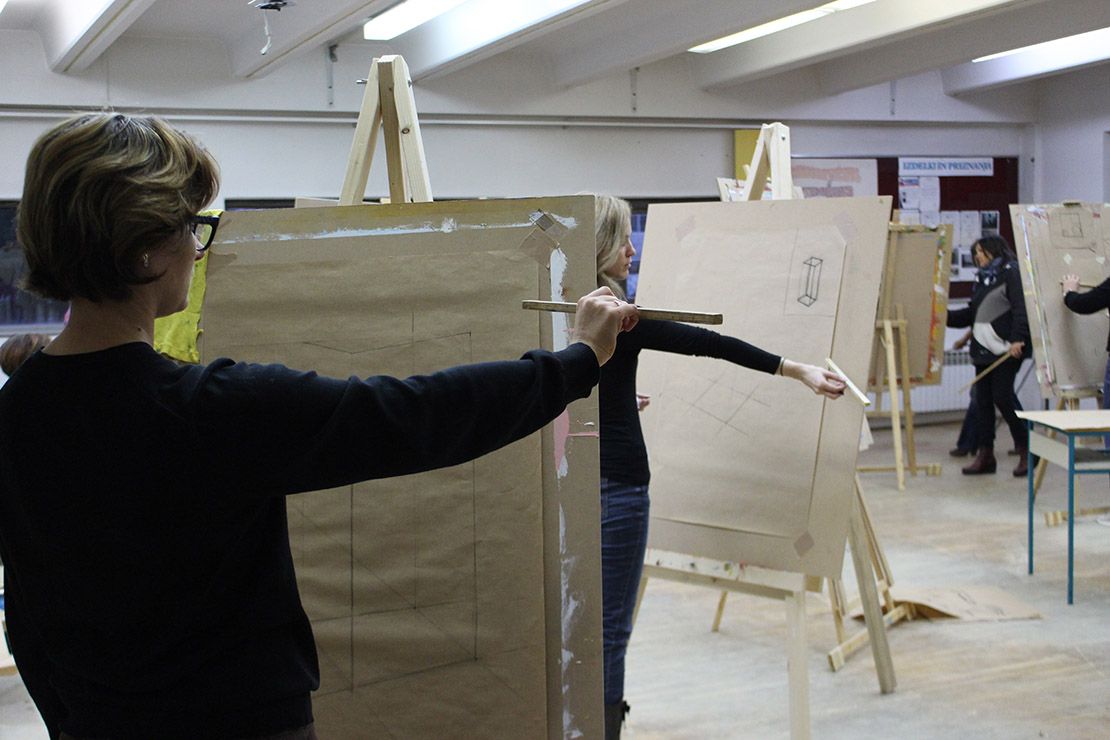 8 / 55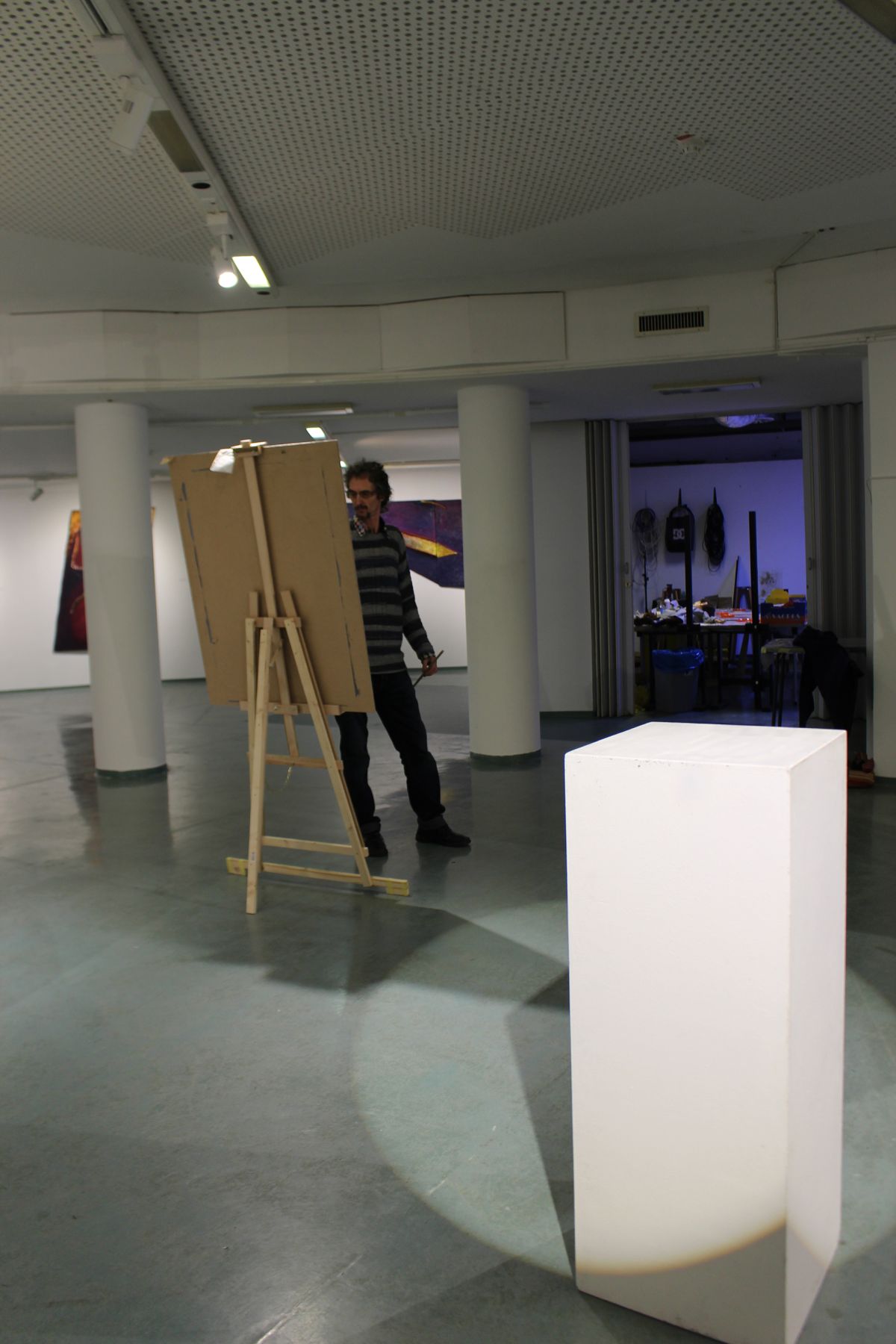 9 / 55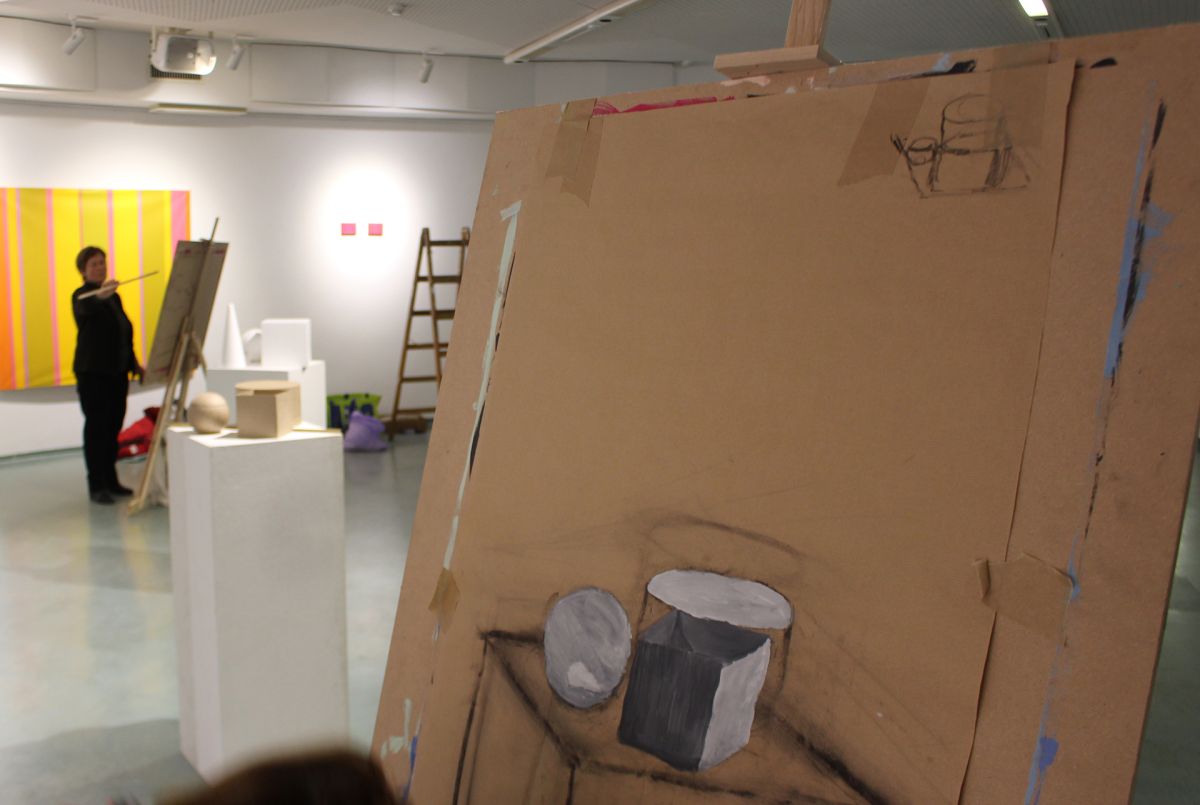 10 / 55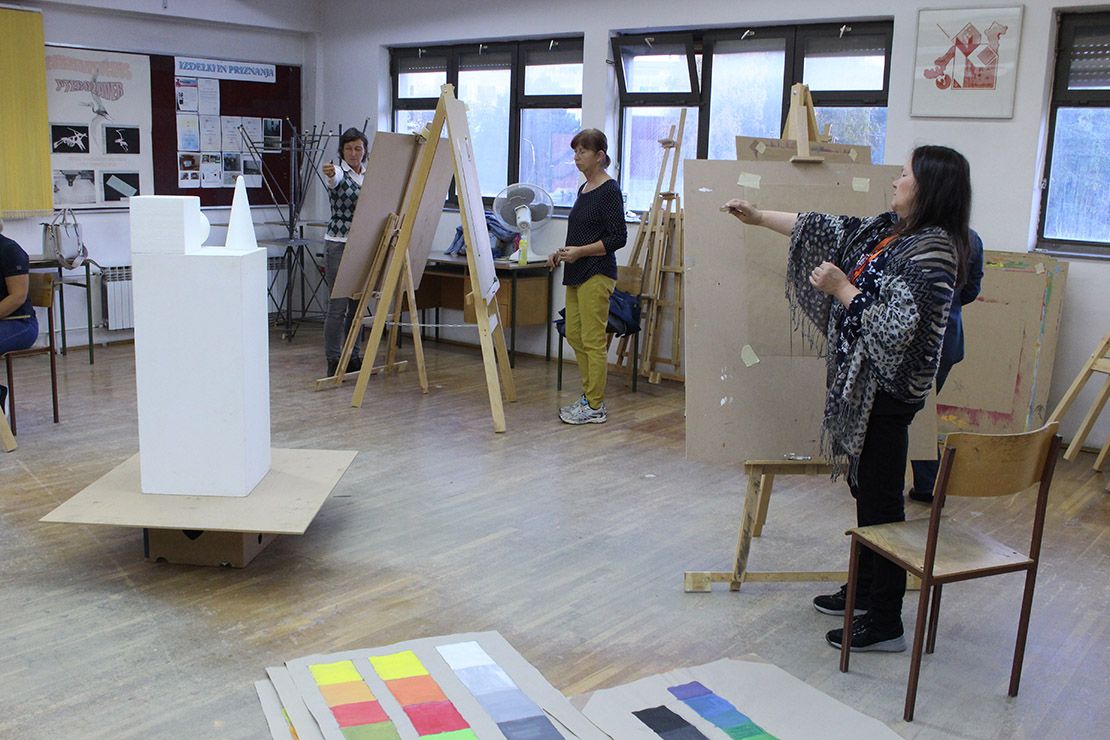 11 / 55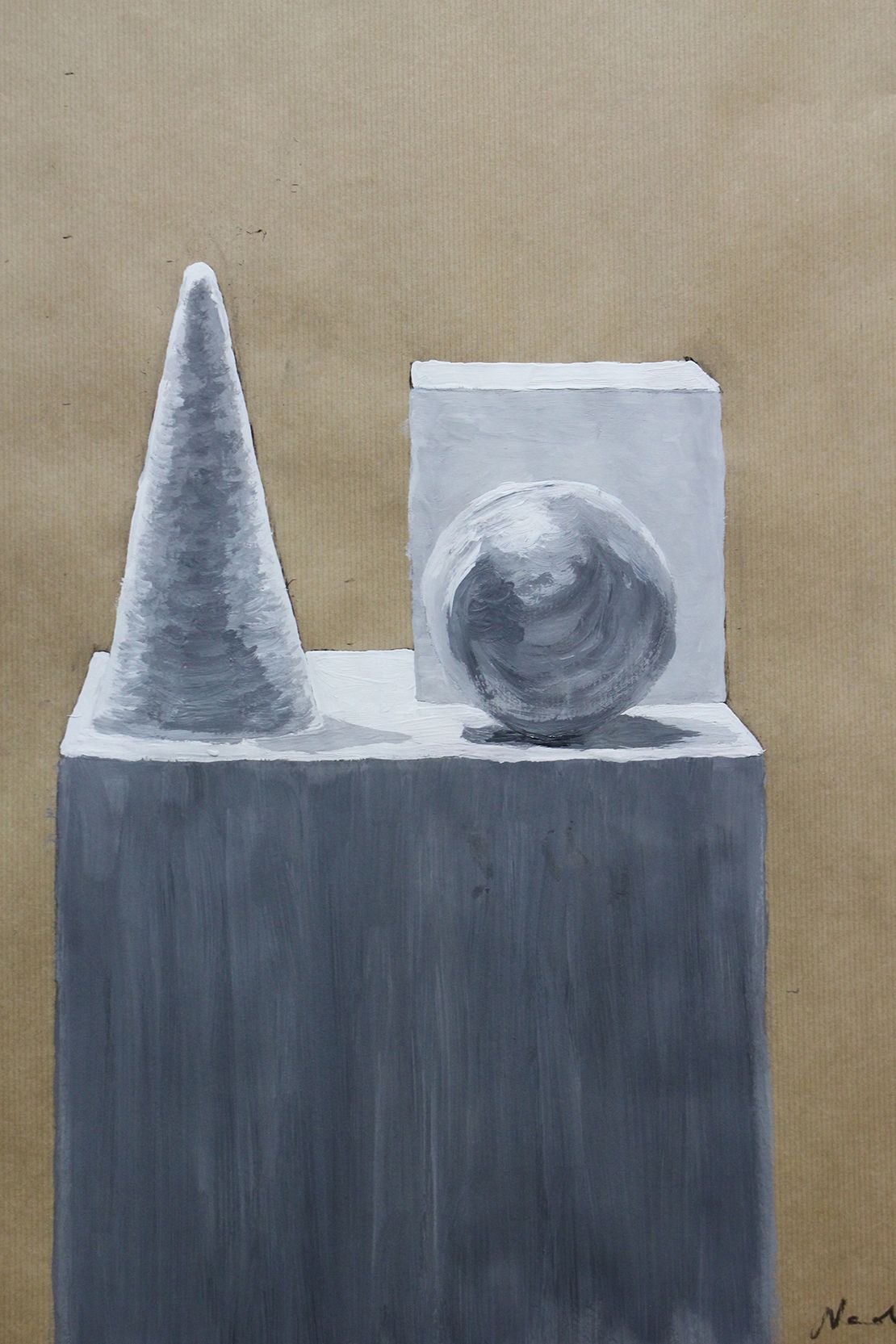 12 / 55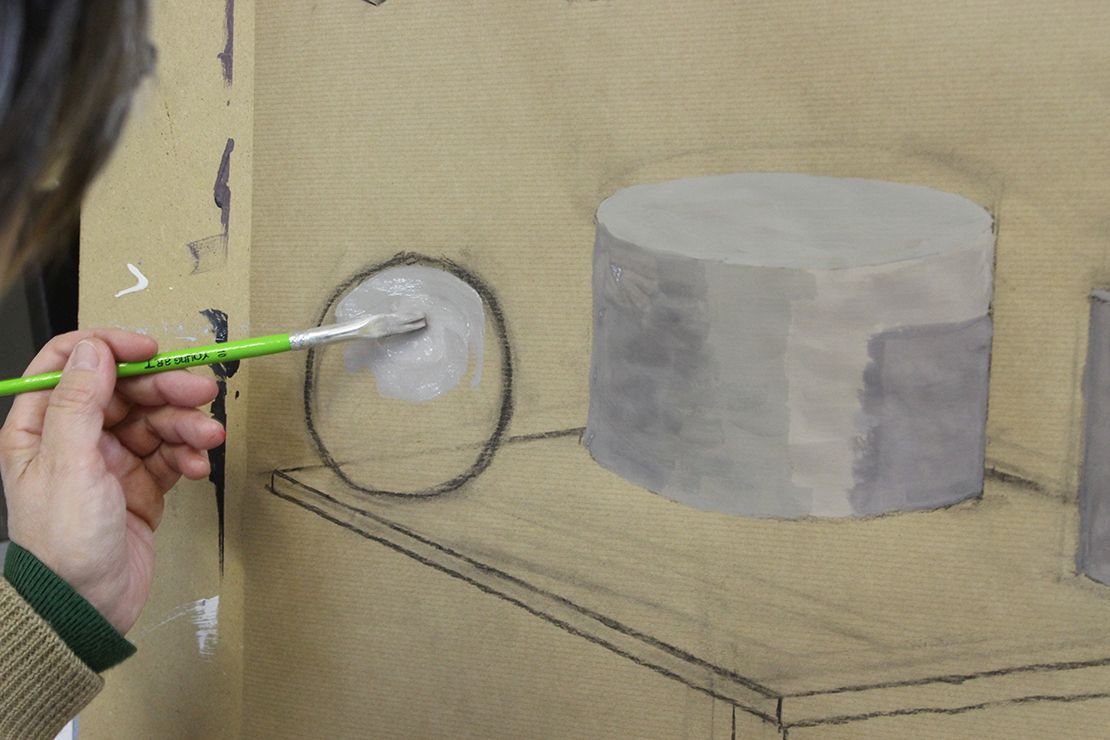 13 / 55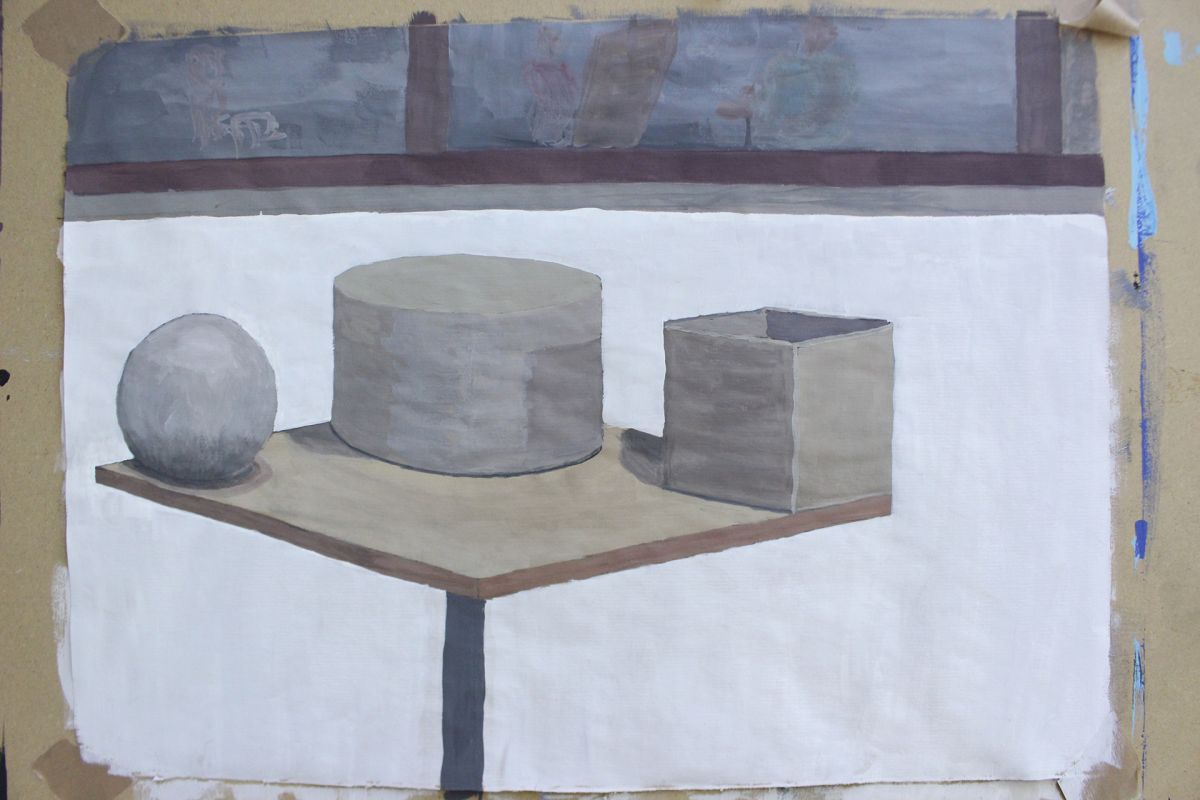 14 / 55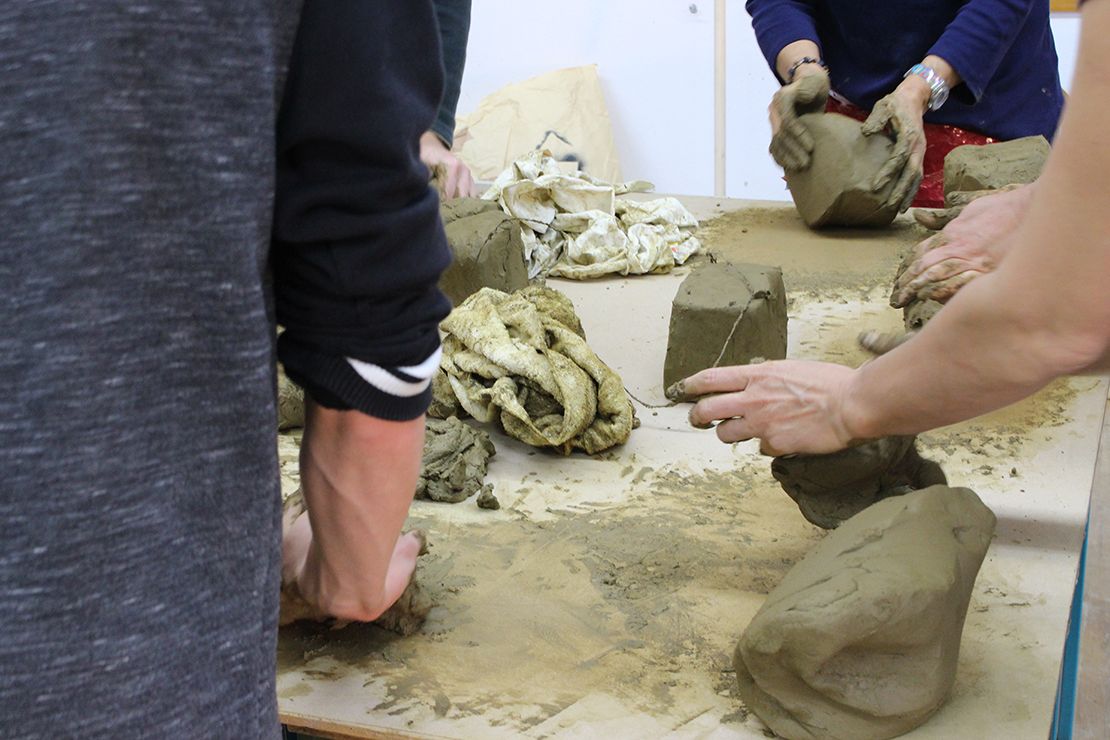 15 / 55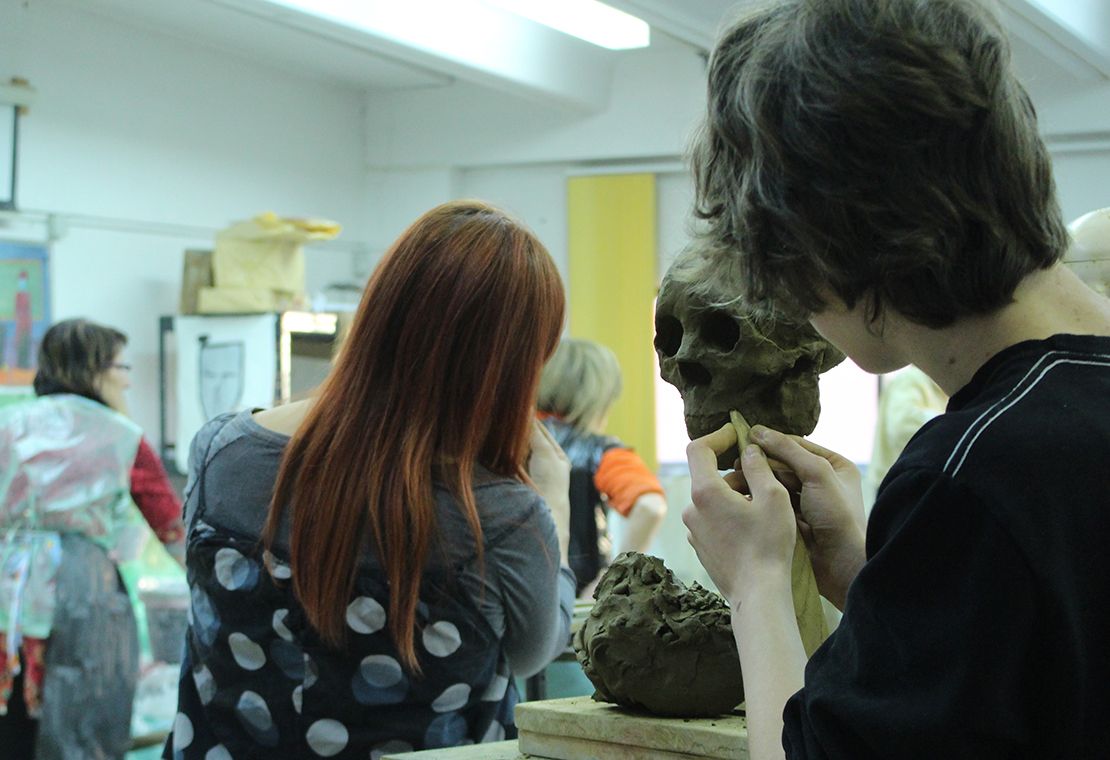 16 / 55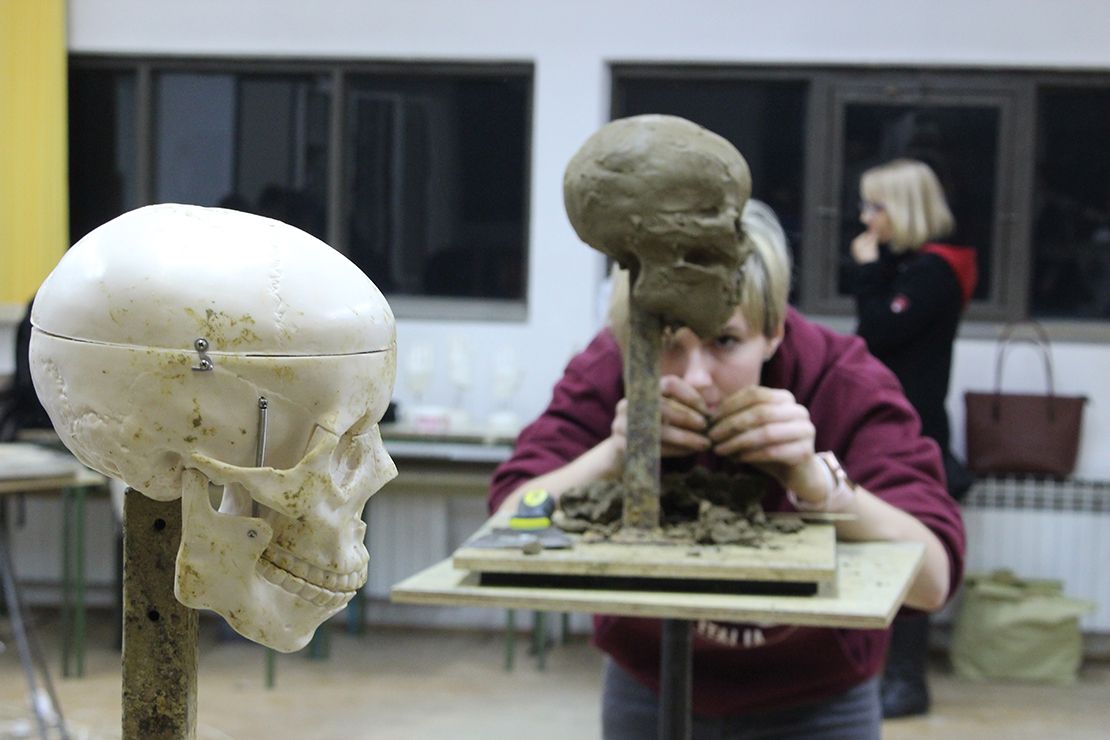 17 / 55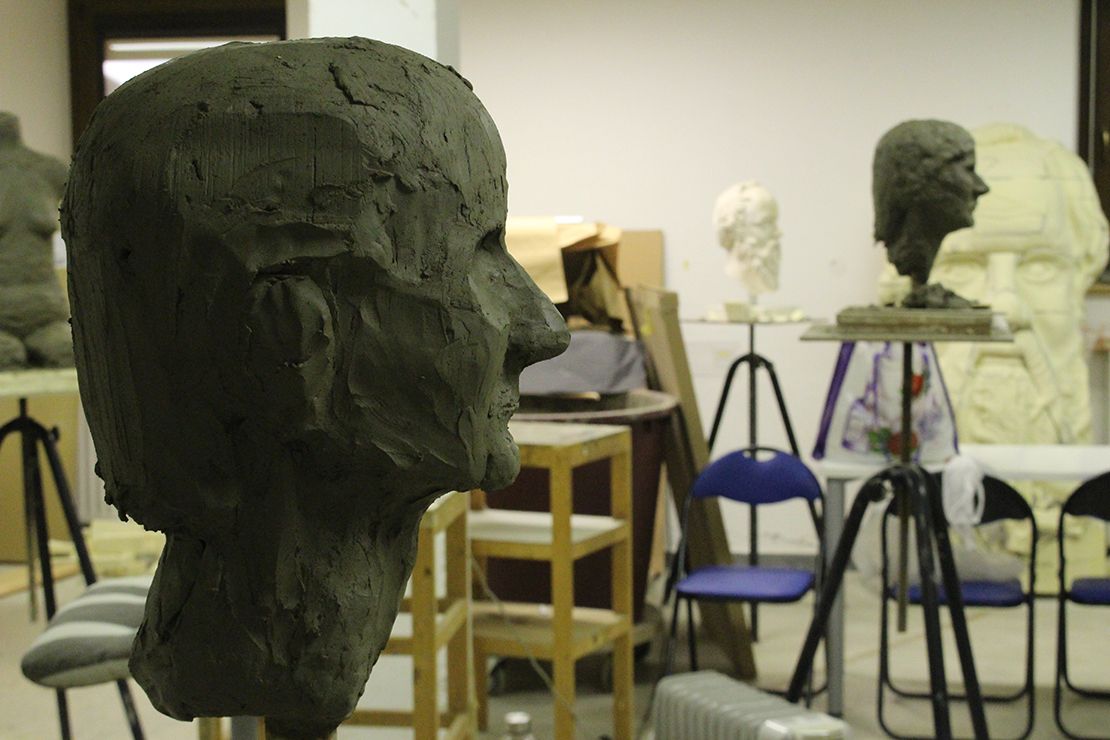 18 / 55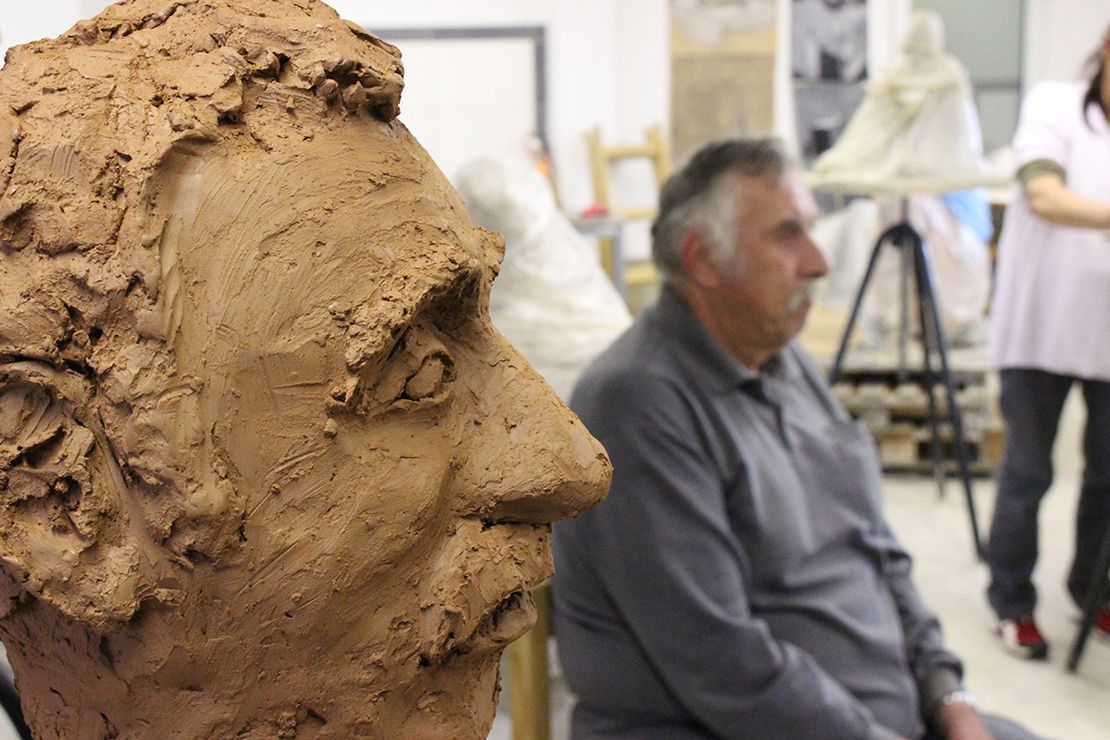 19 / 55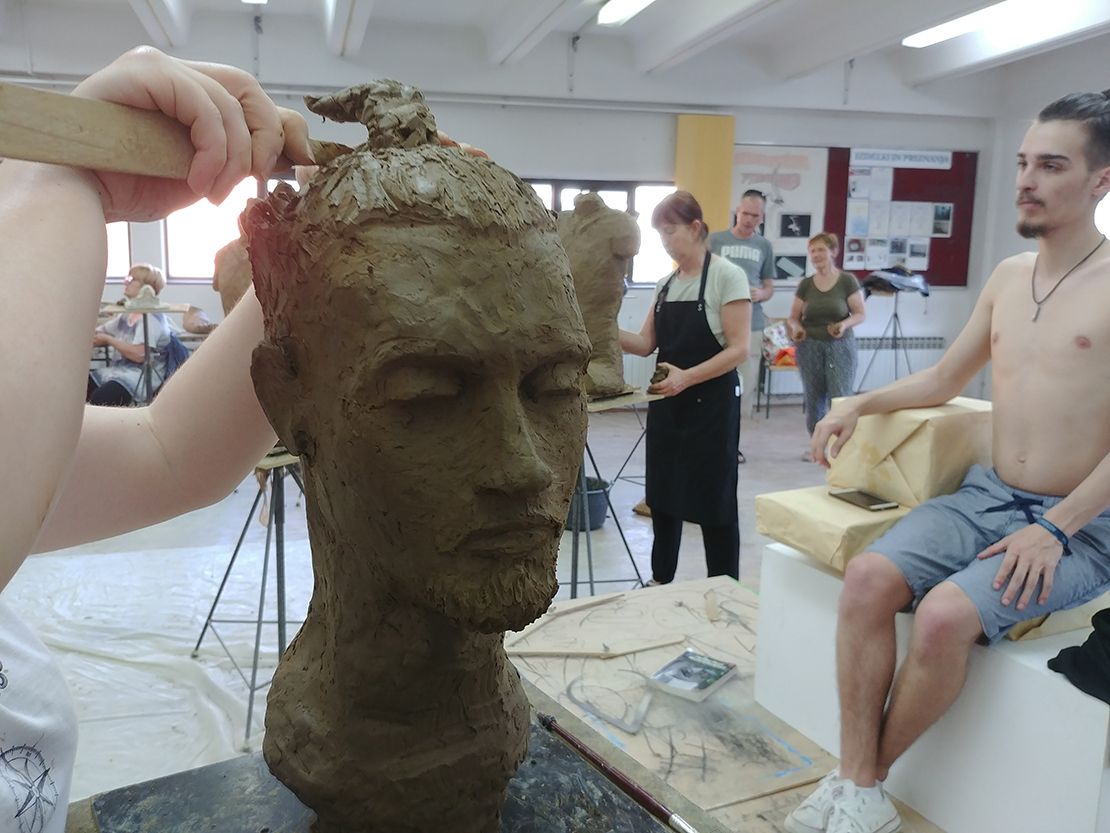 20 / 55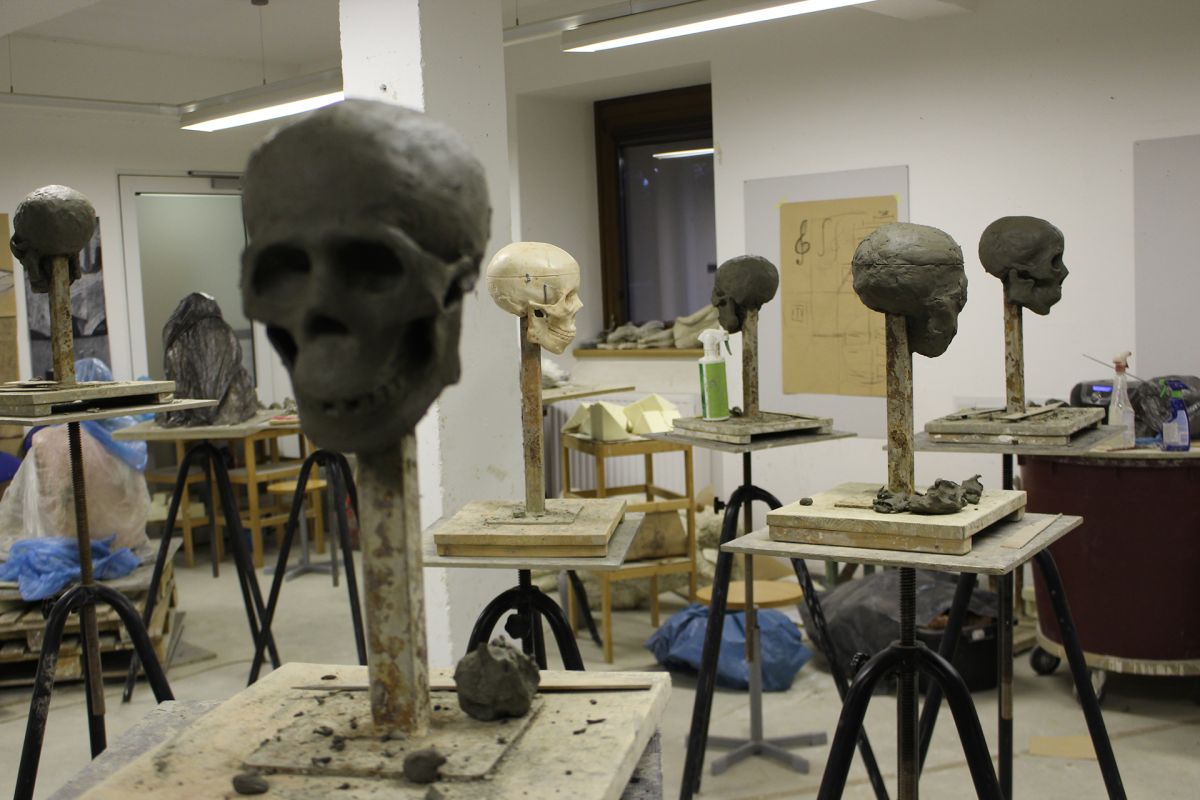 21 / 55
22 / 55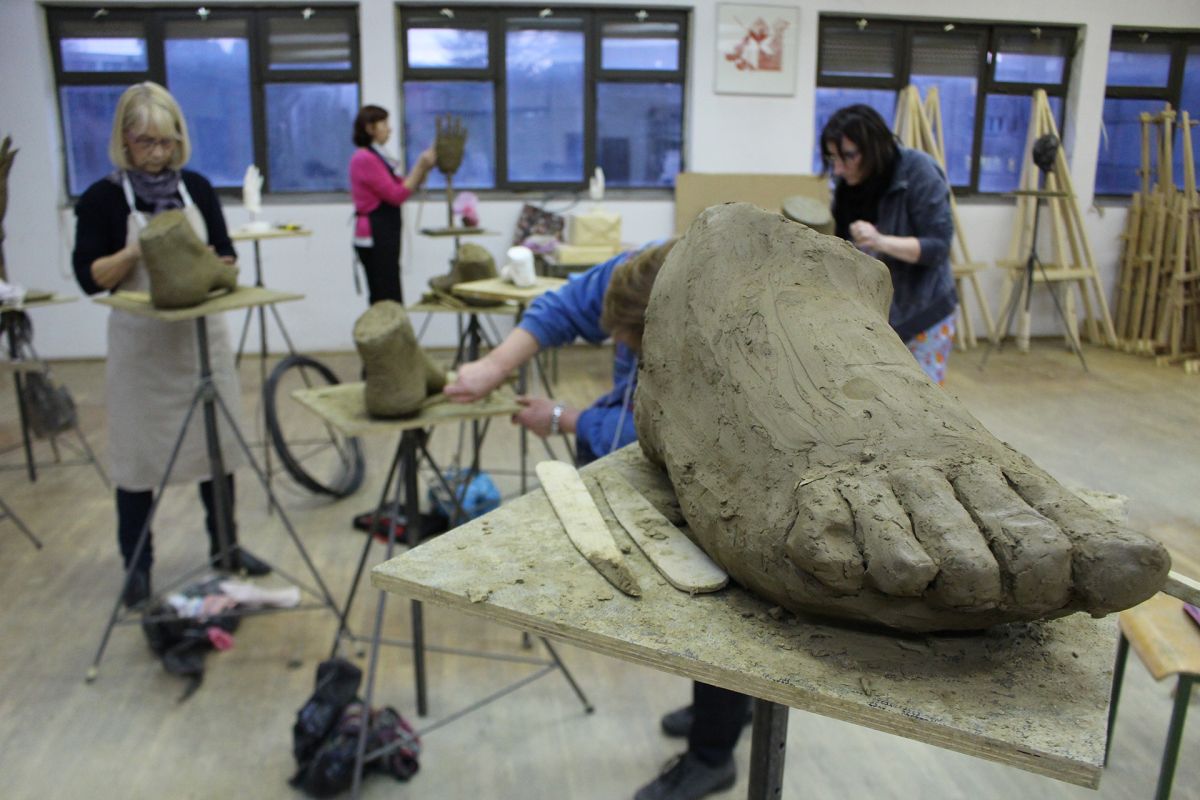 23 / 55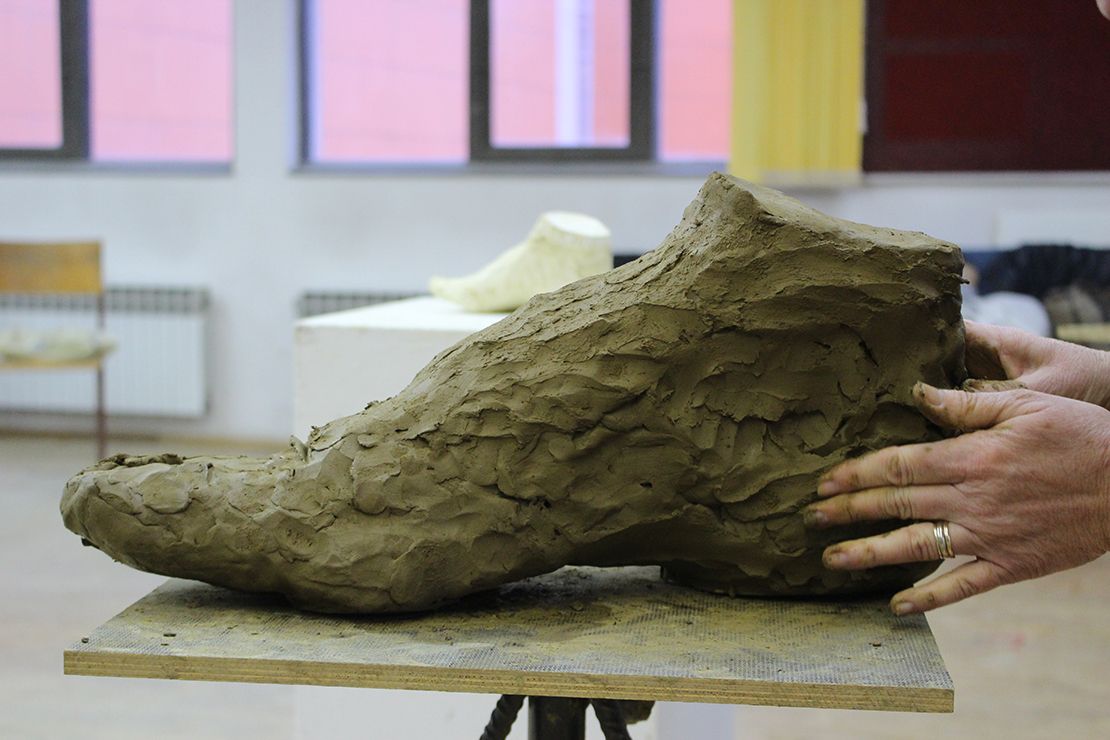 24 / 55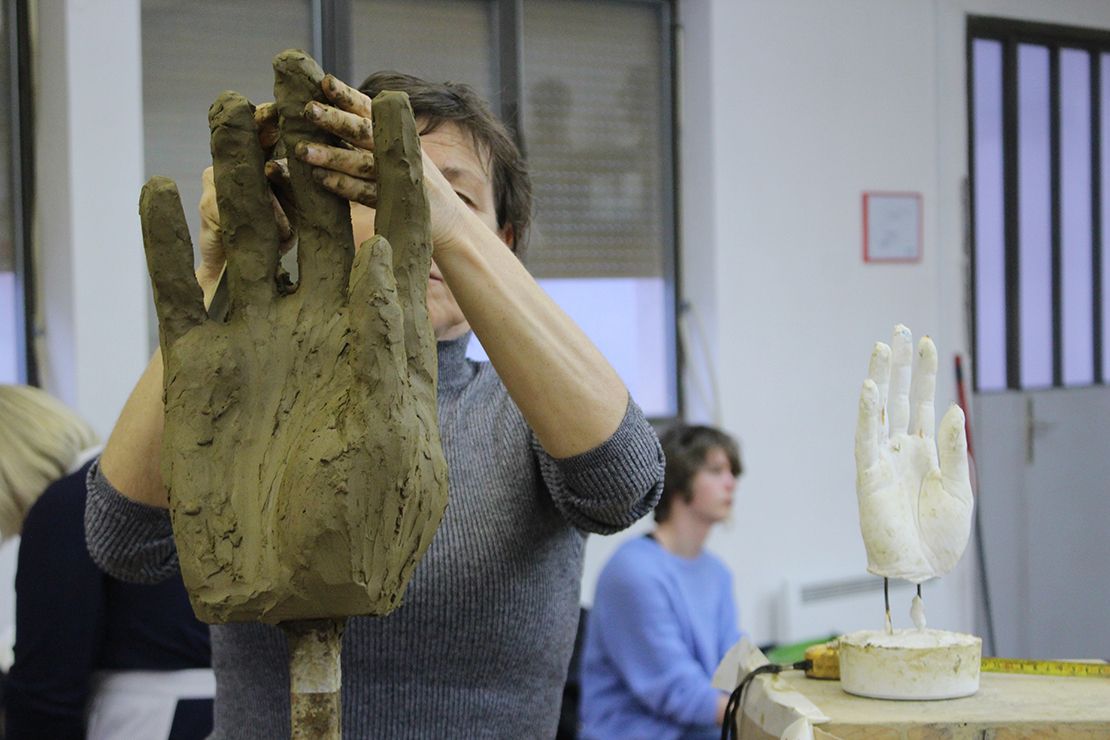 25 / 55
26 / 55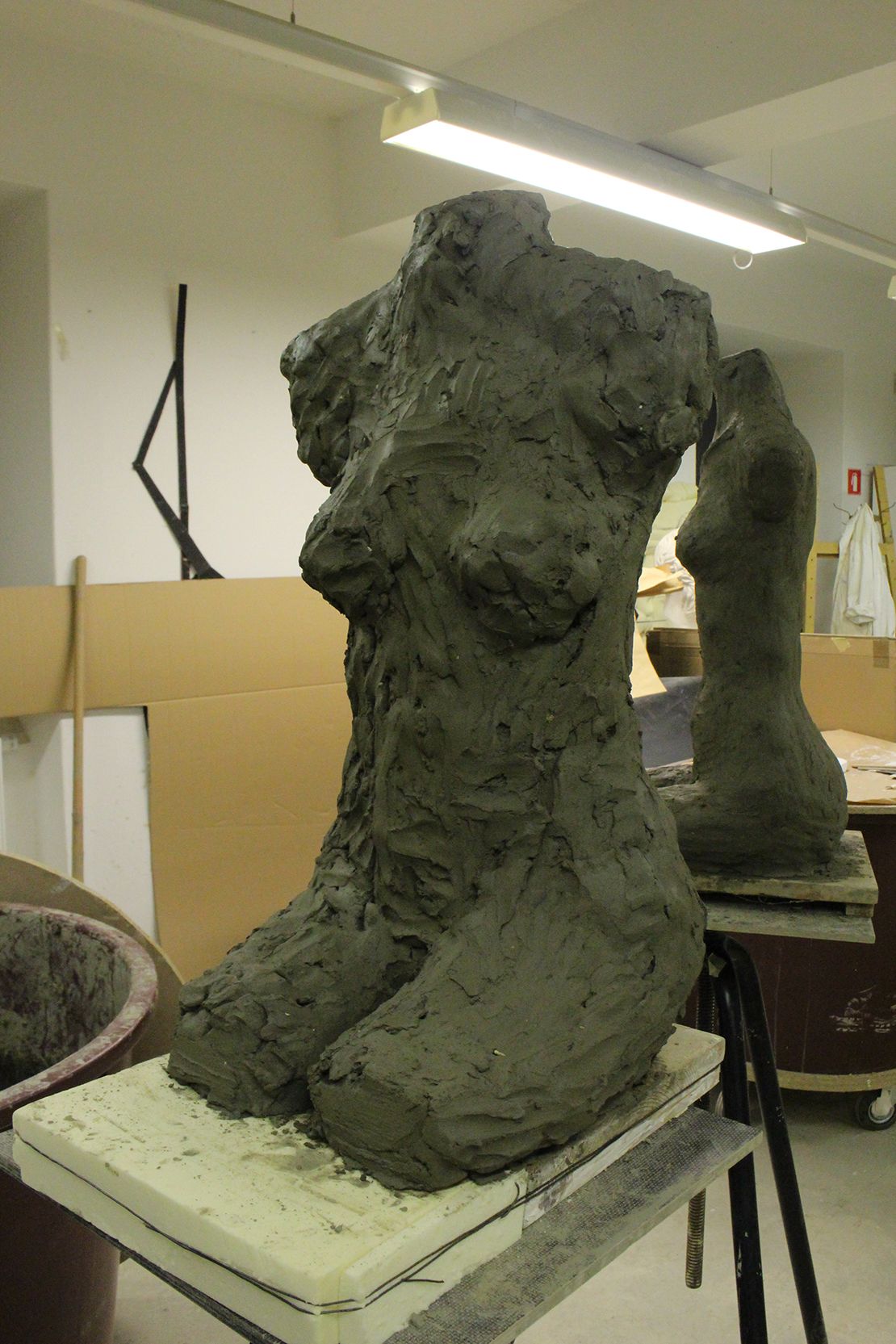 27 / 55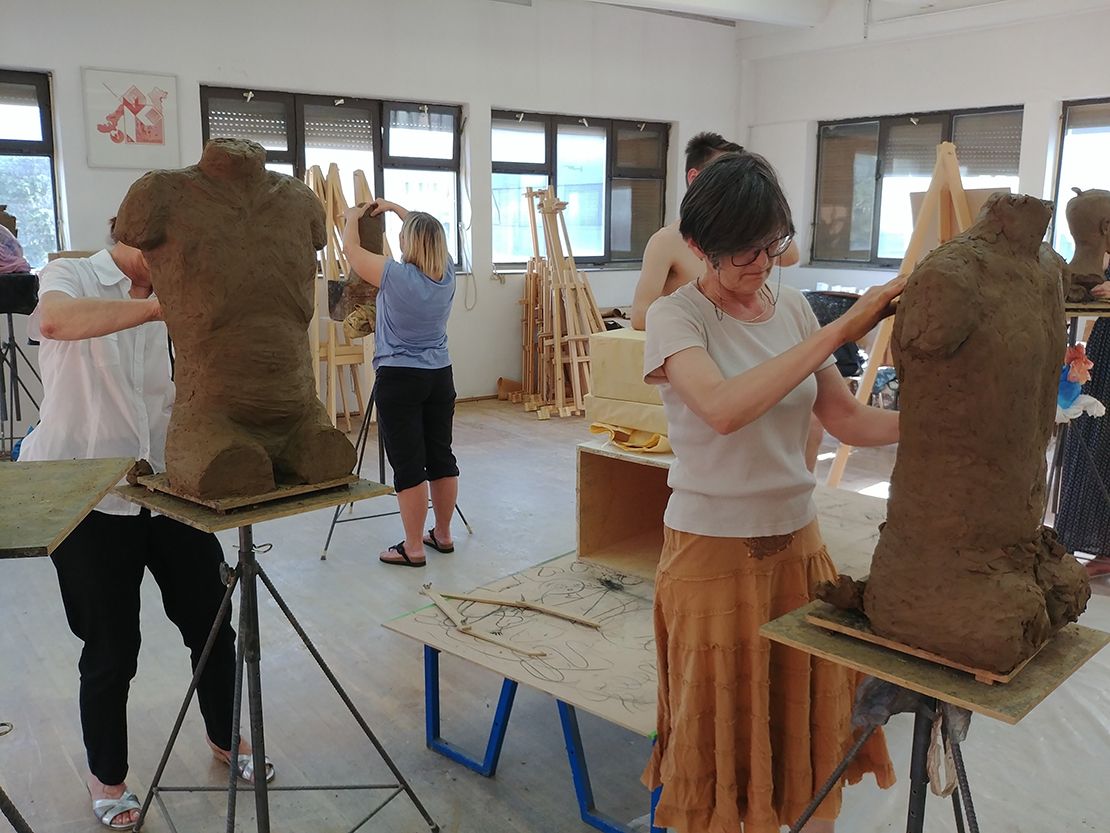 28 / 55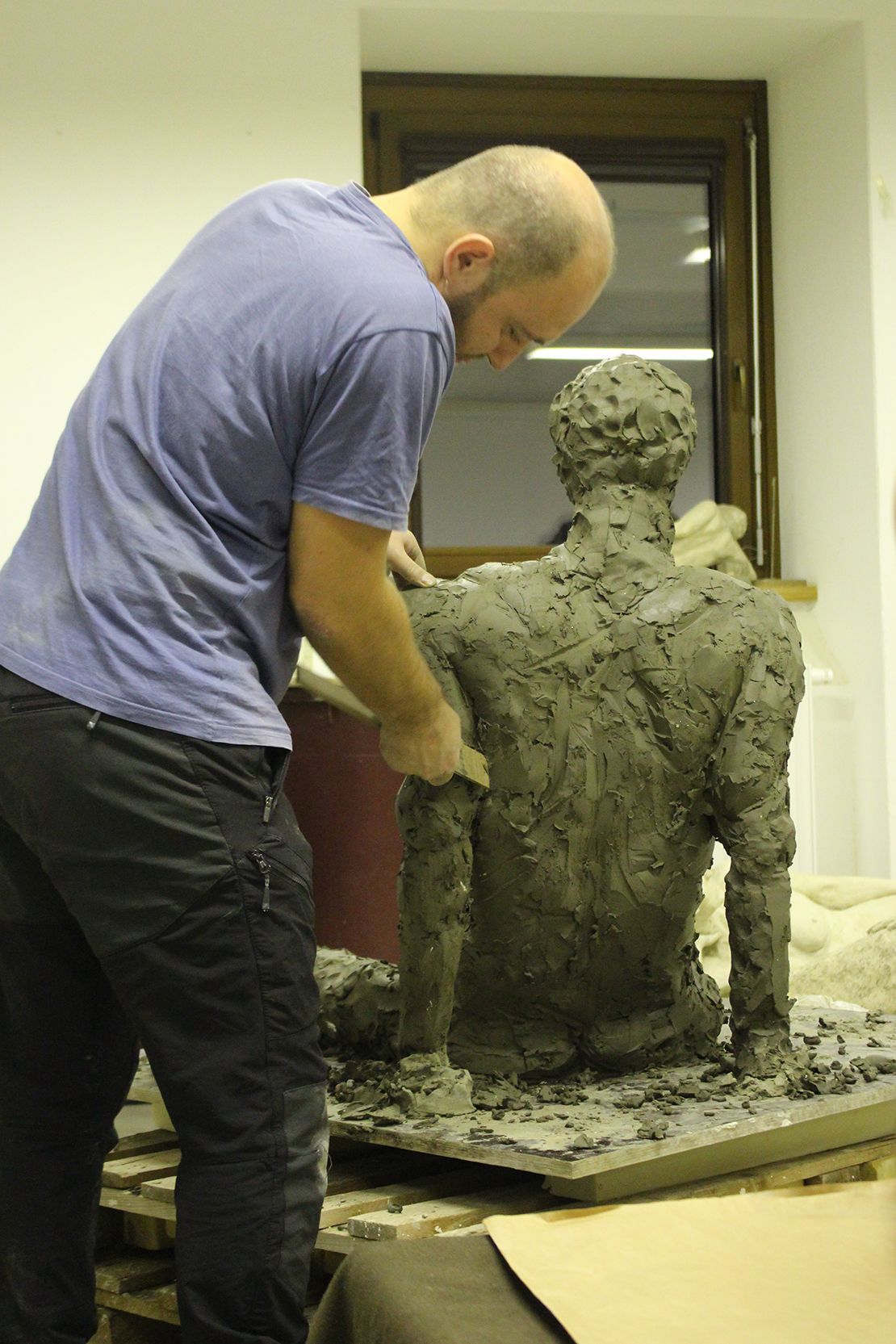 29 / 55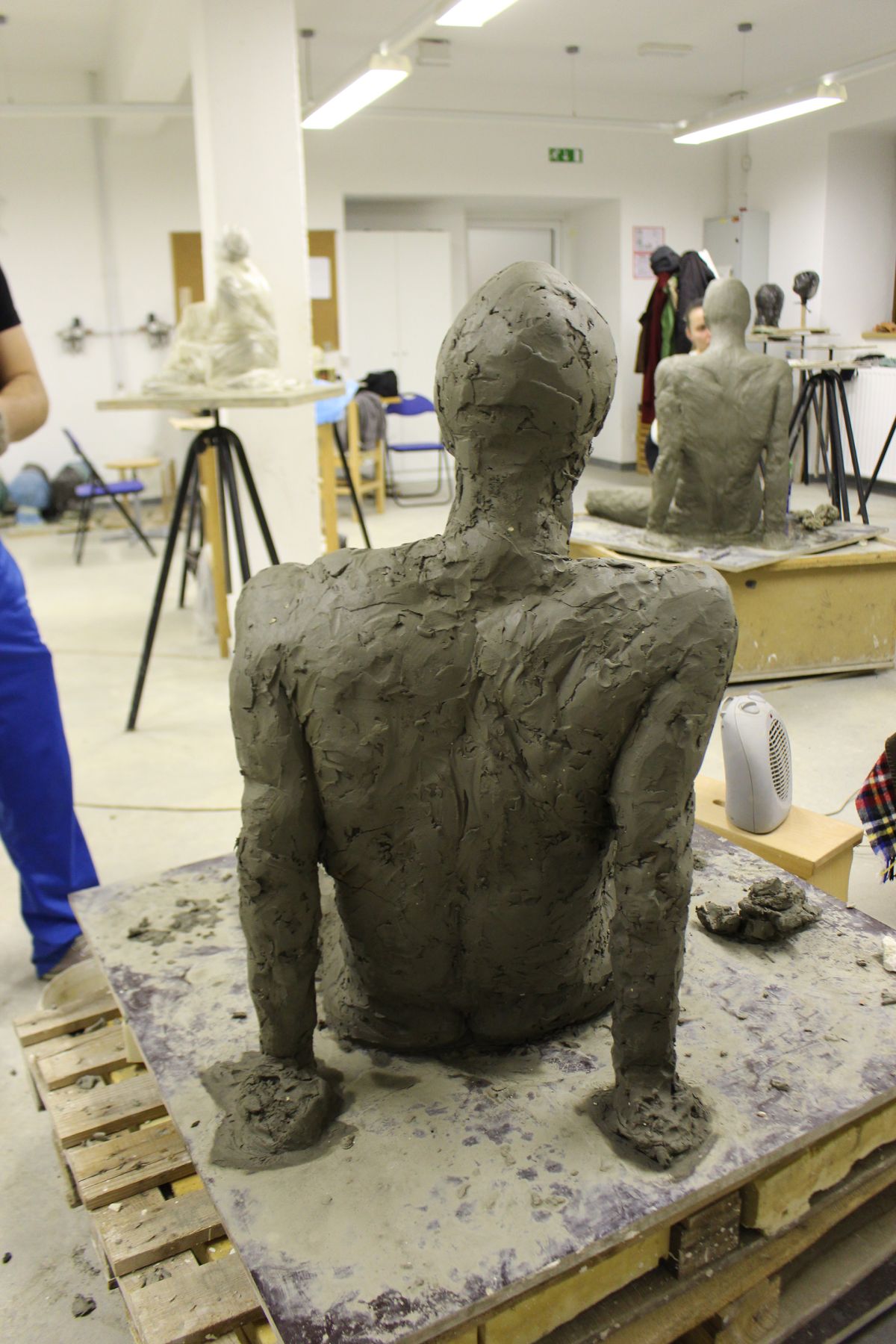 30 / 55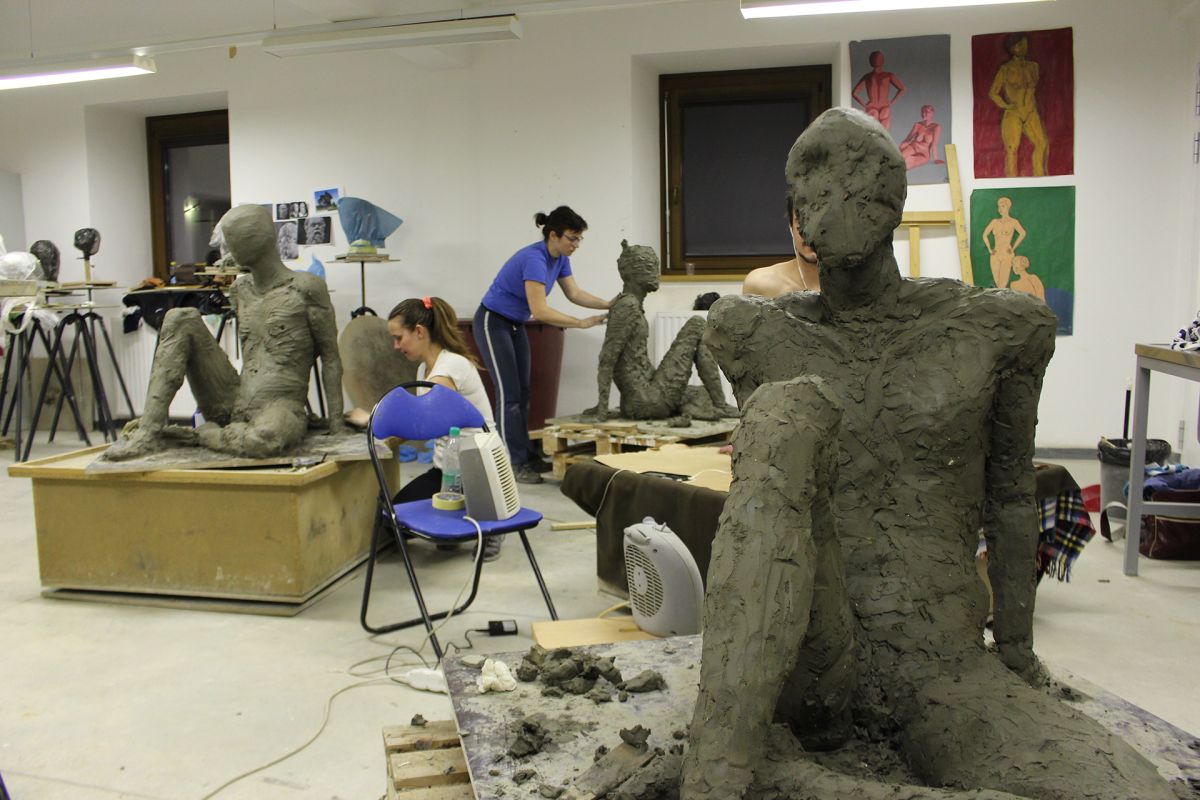 31 / 55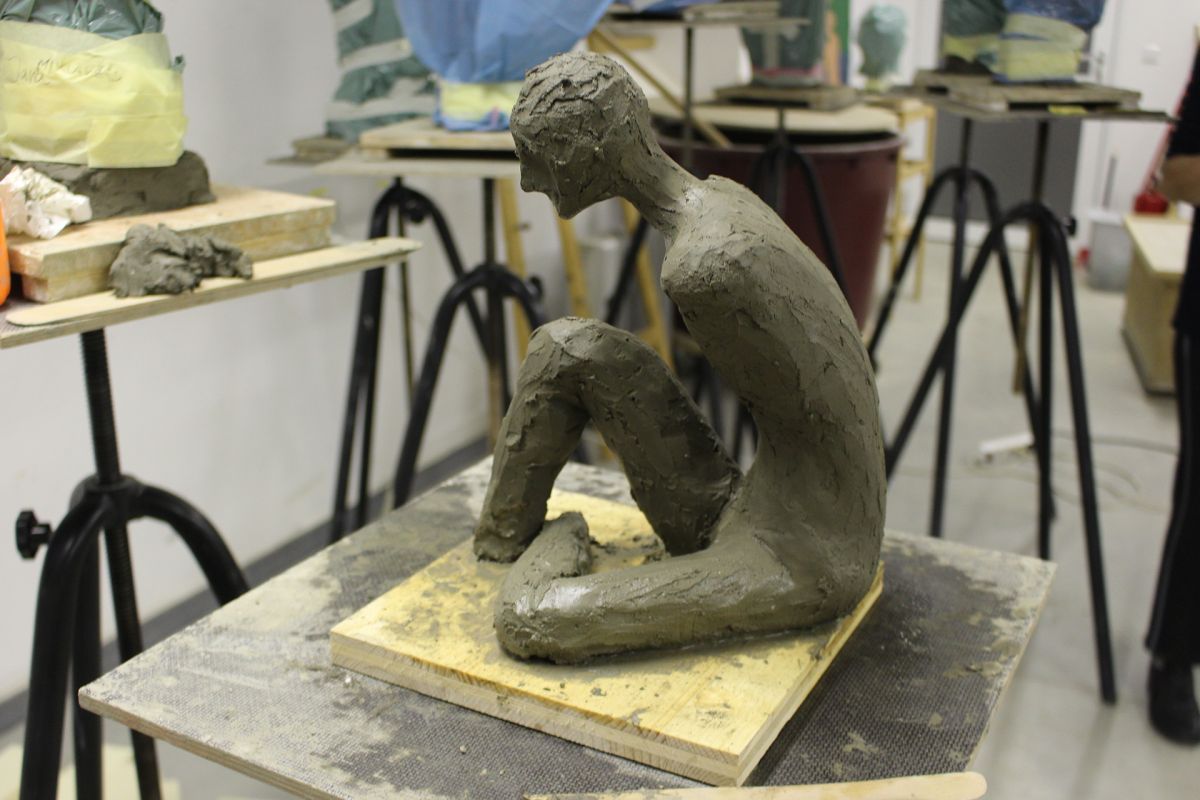 32 / 55
33 / 55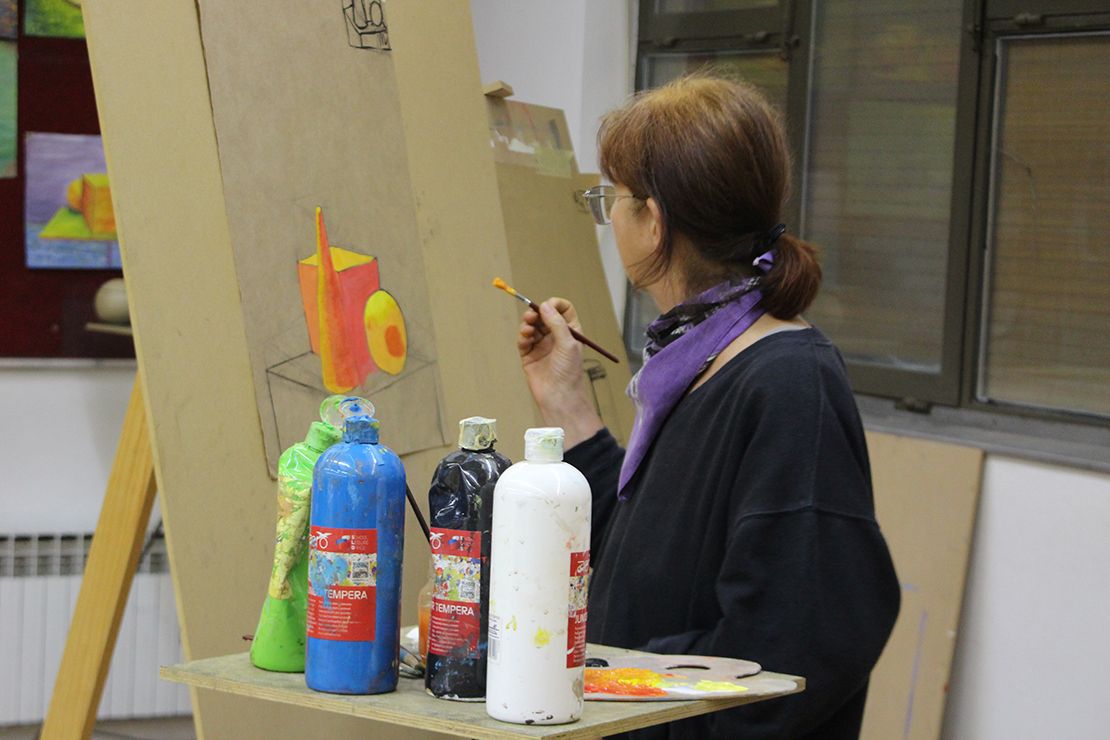 34 / 55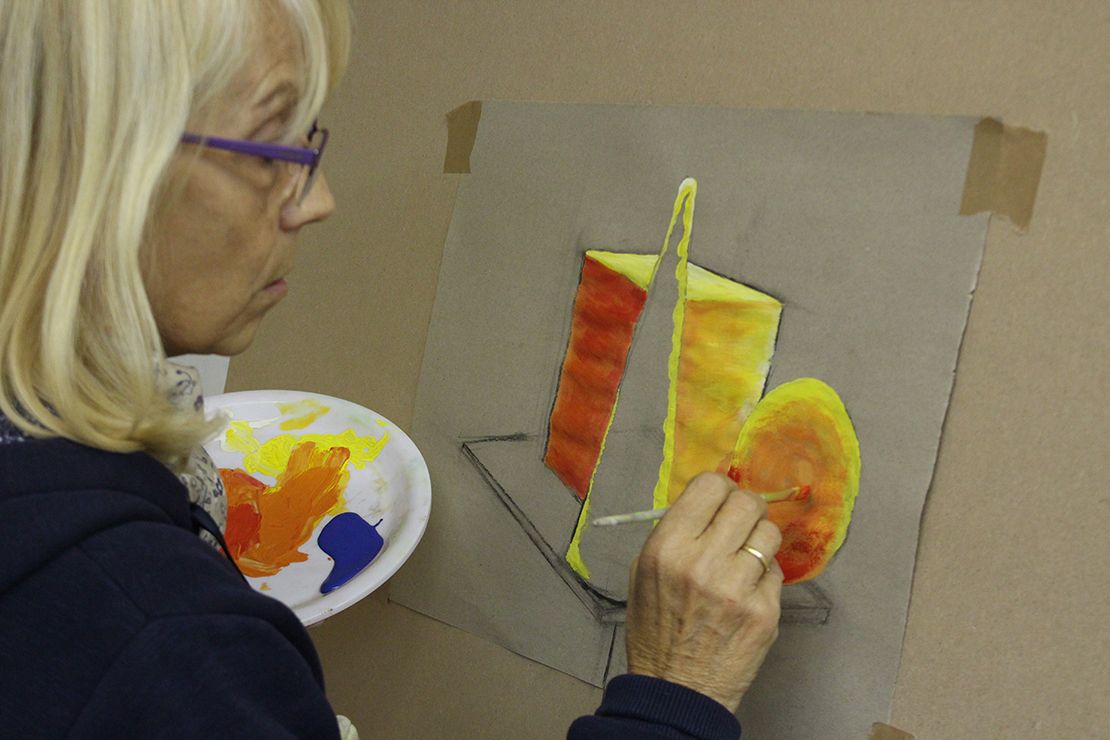 35 / 55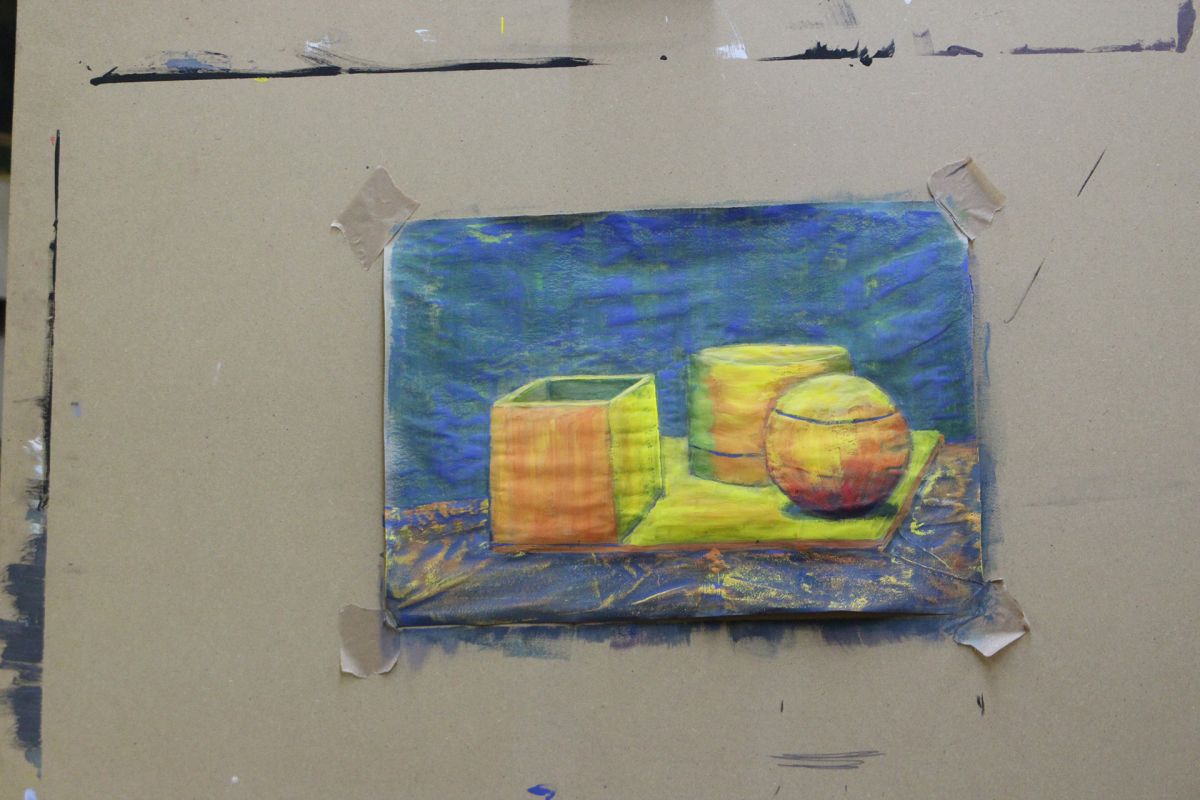 36 / 55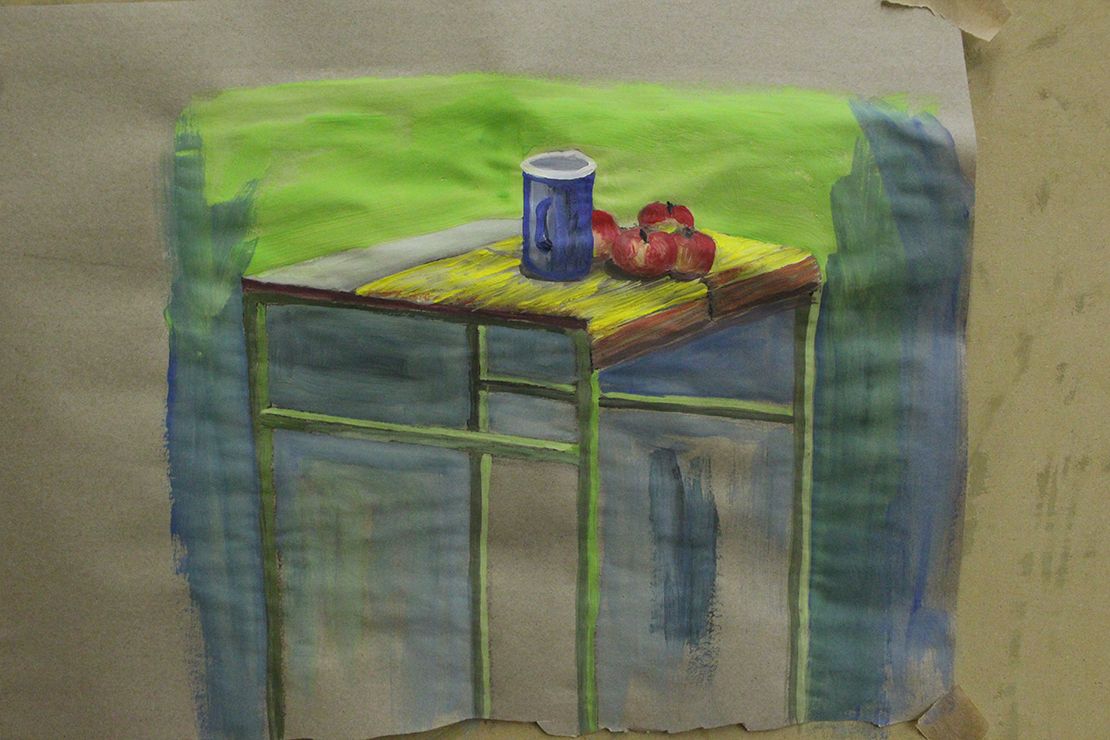 37 / 55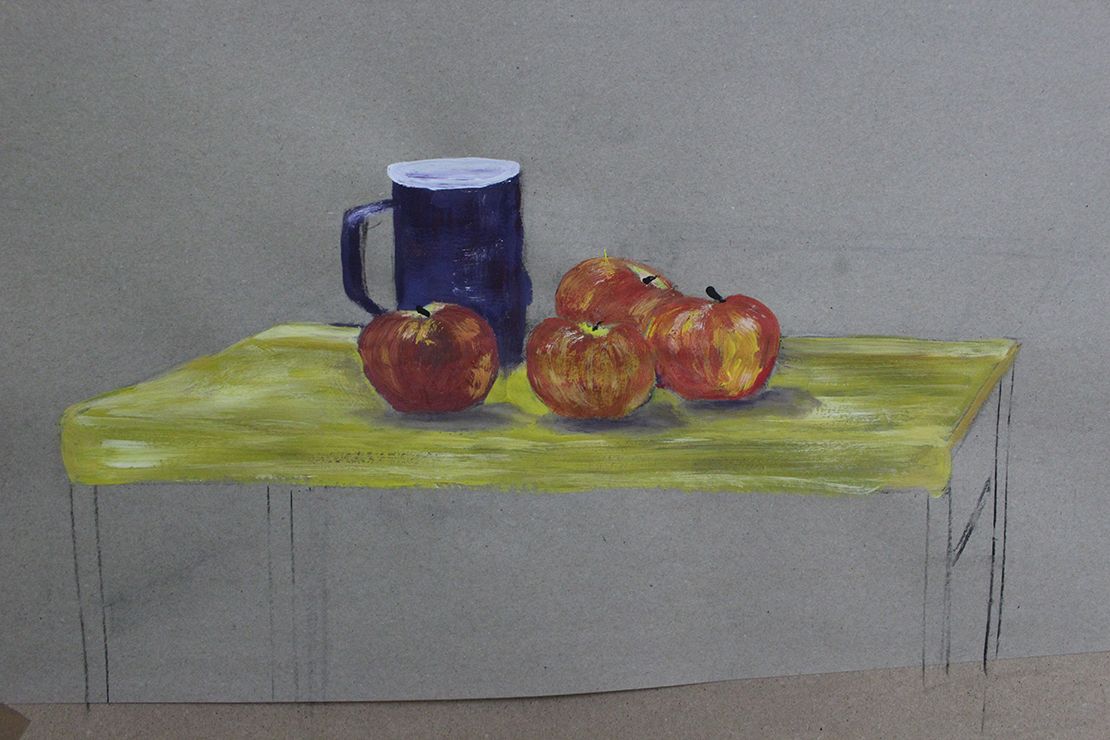 38 / 55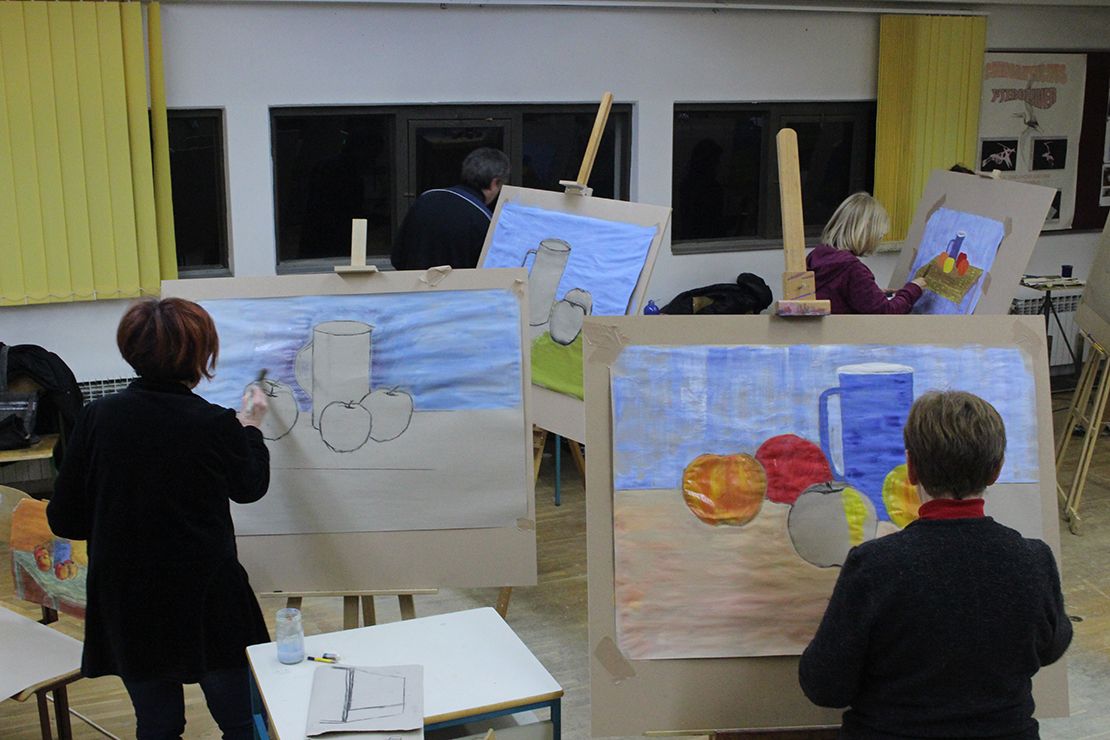 39 / 55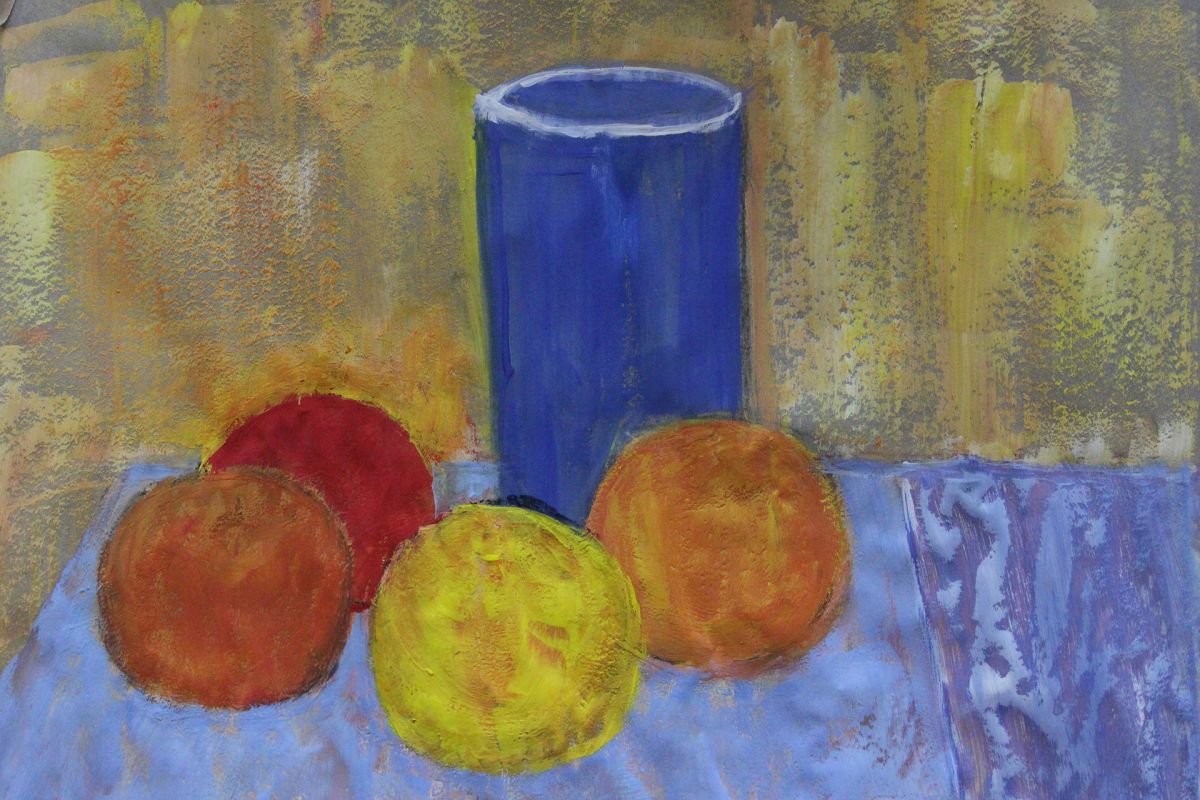 40 / 55
41 / 55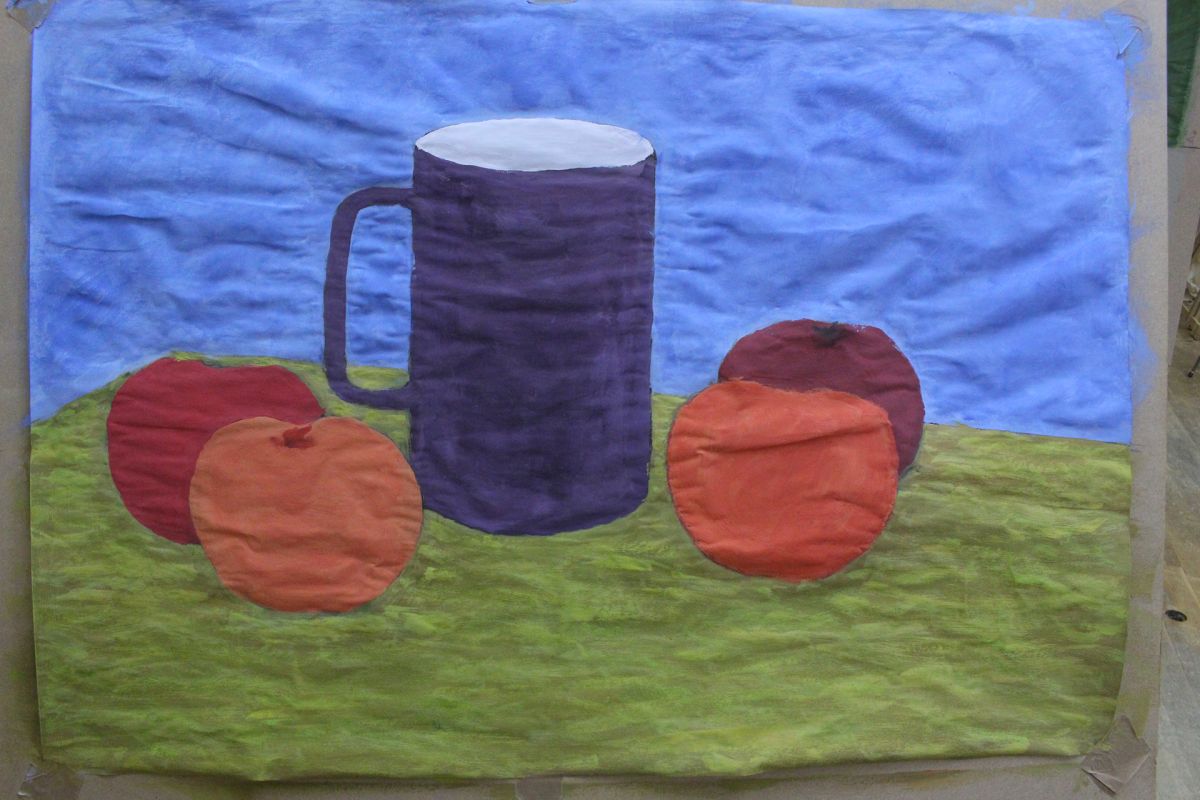 42 / 55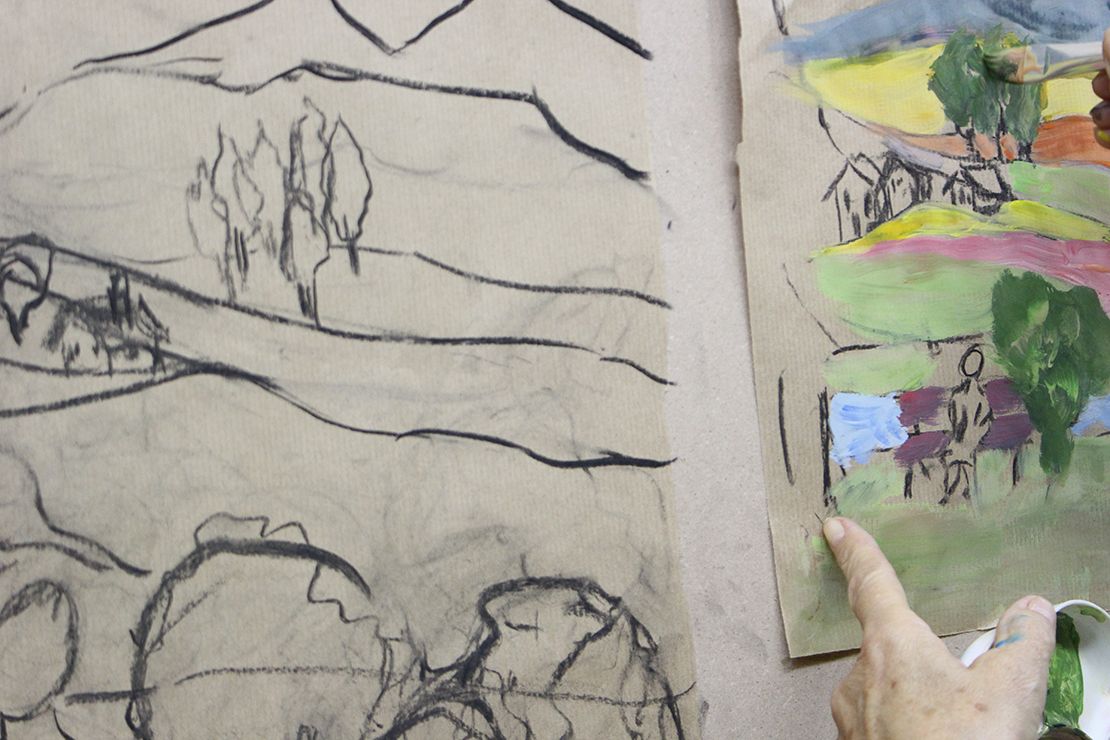 43 / 55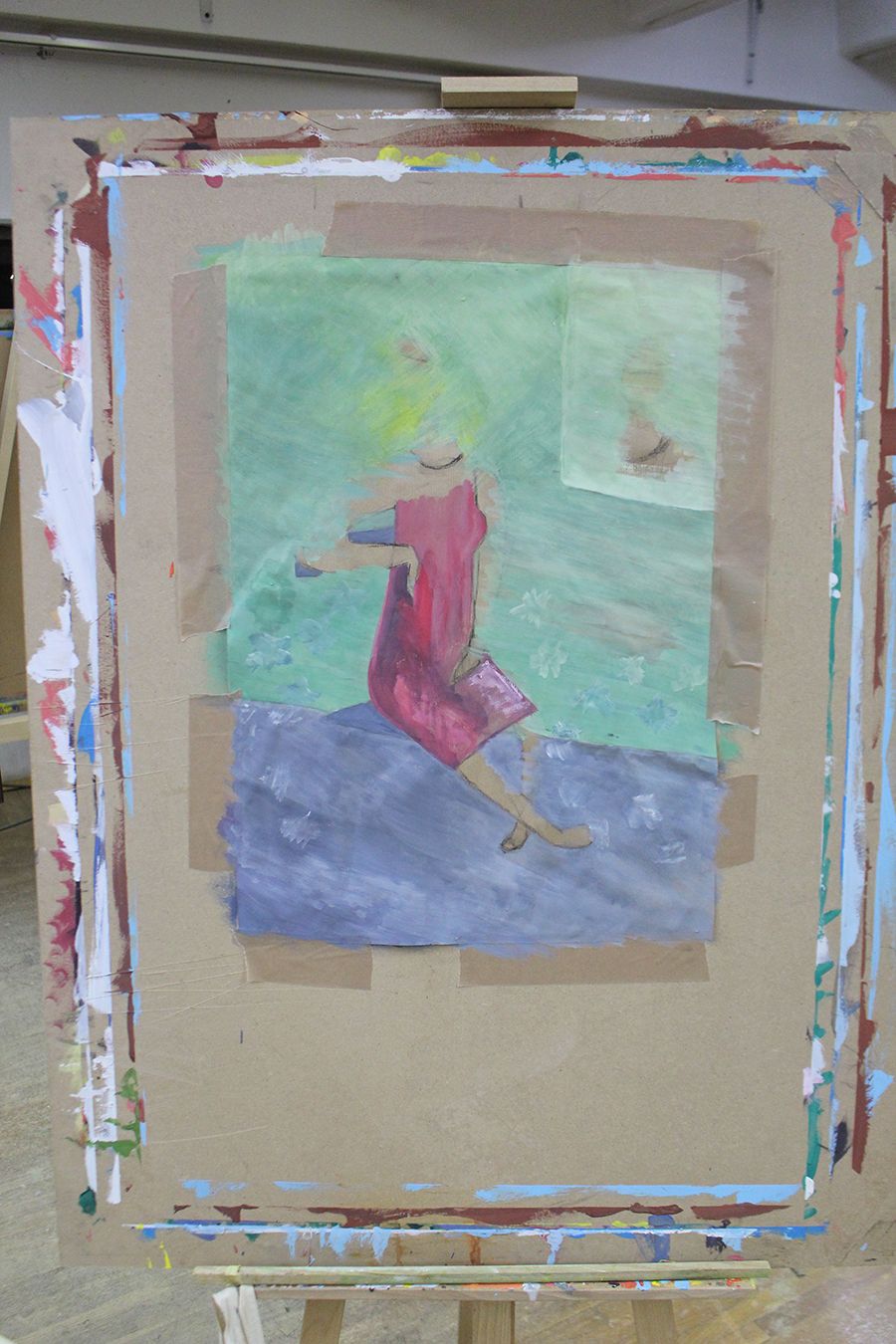 44 / 55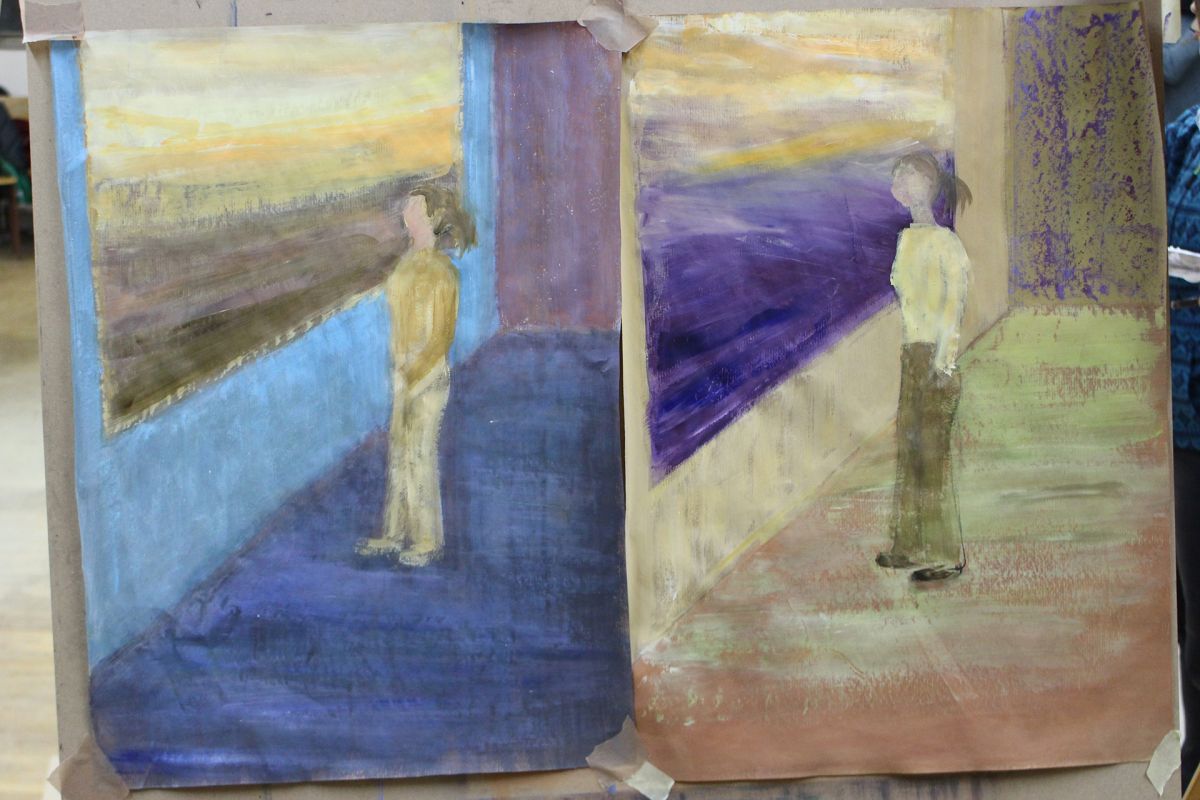 45 / 55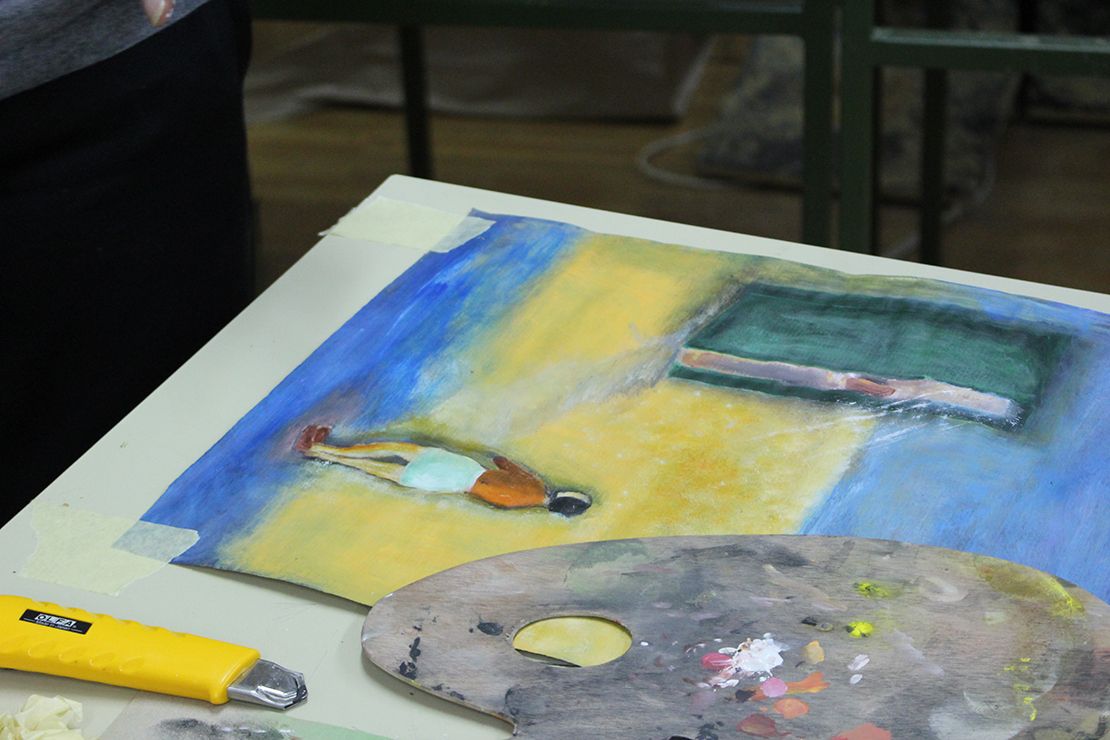 46 / 55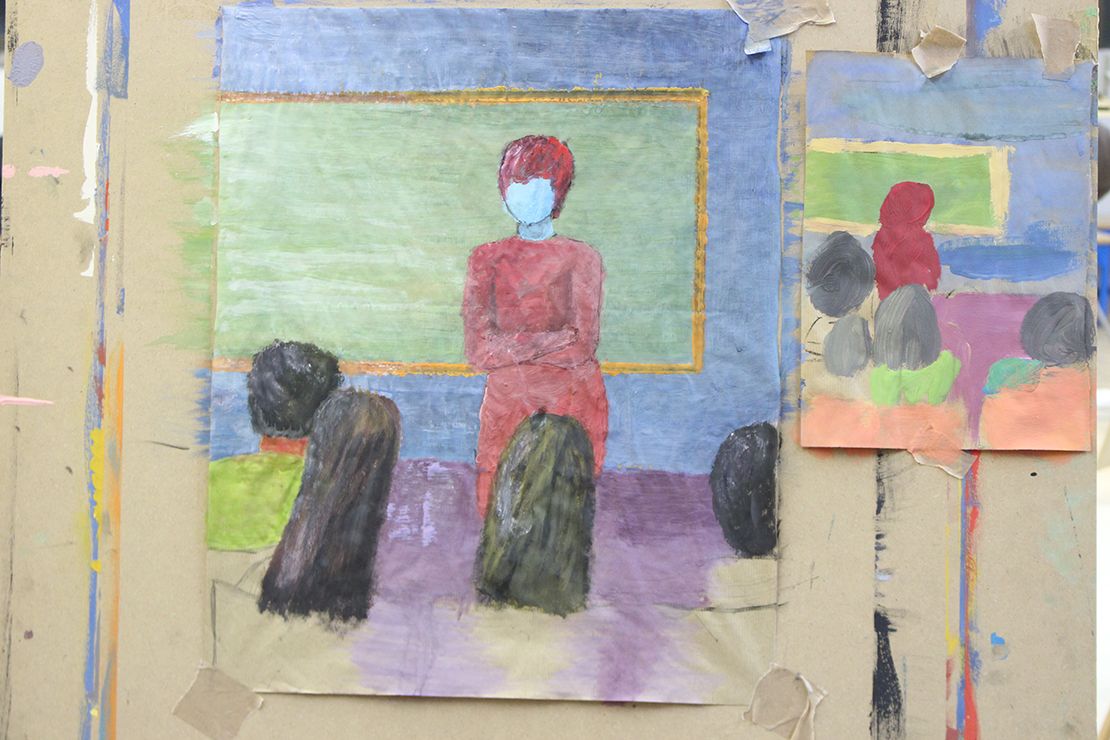 47 / 55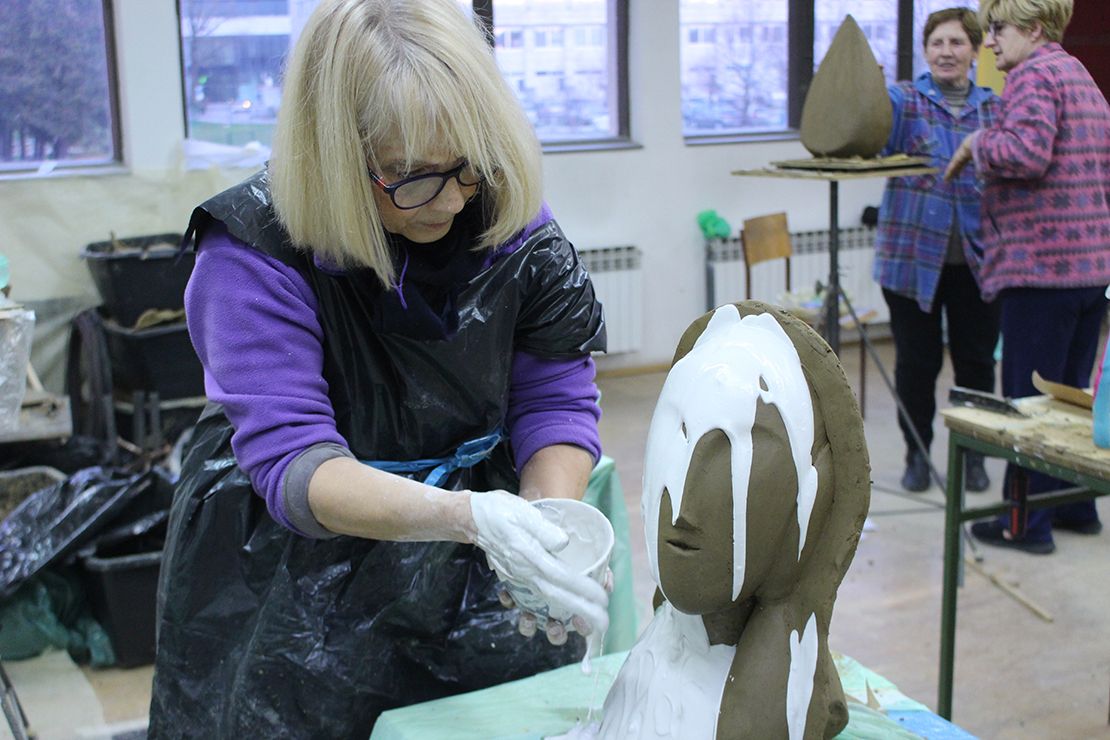 48 / 55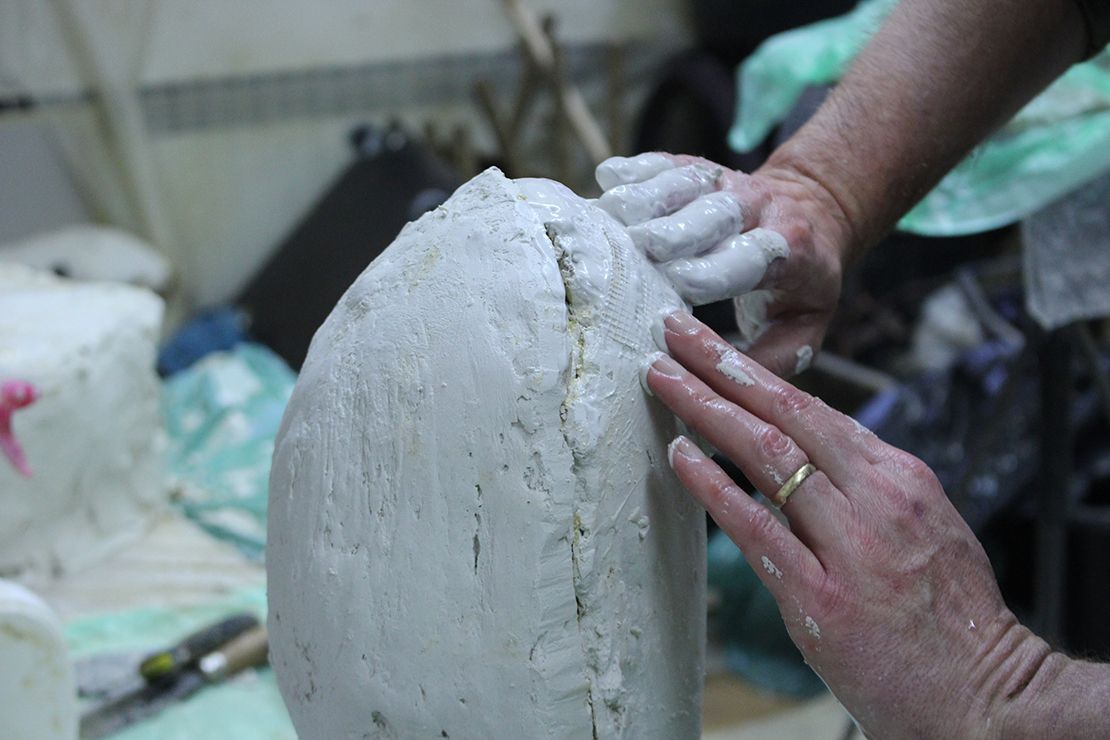 49 / 55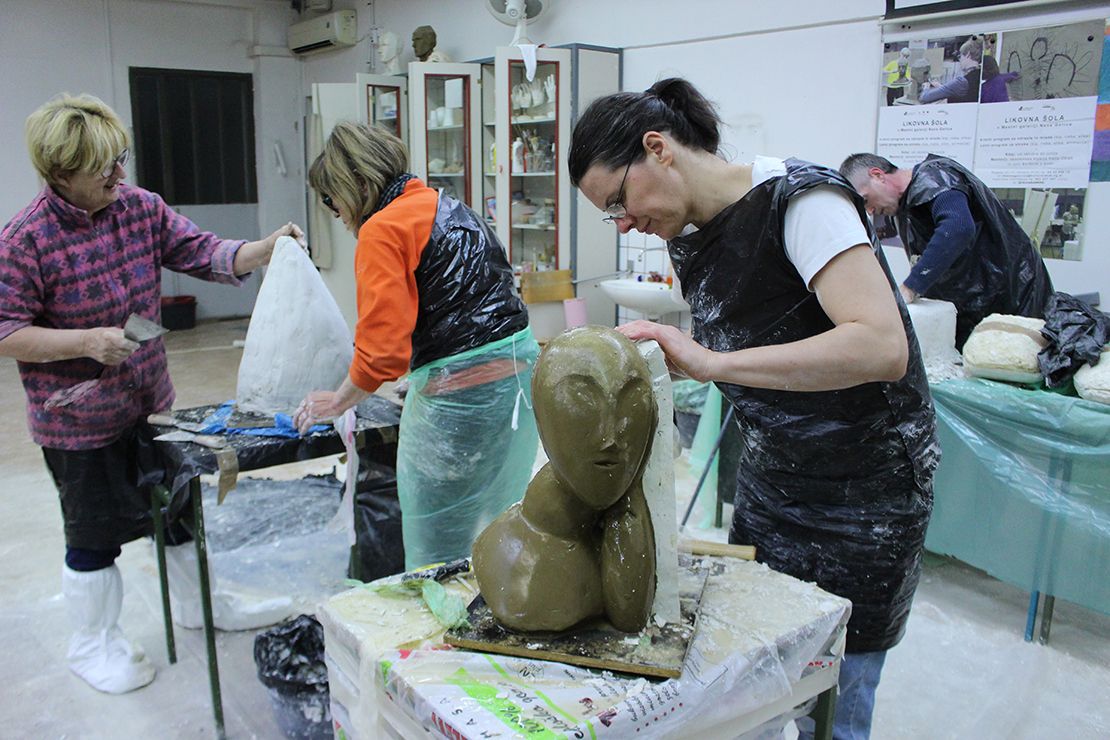 50 / 55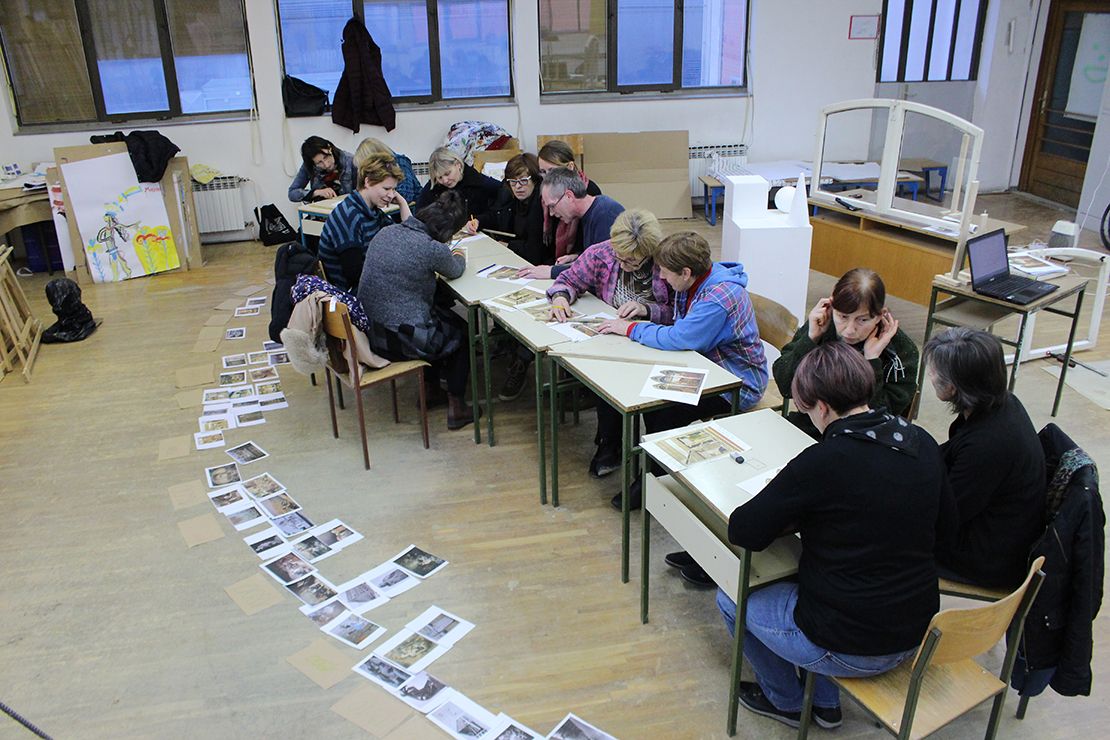 51 / 55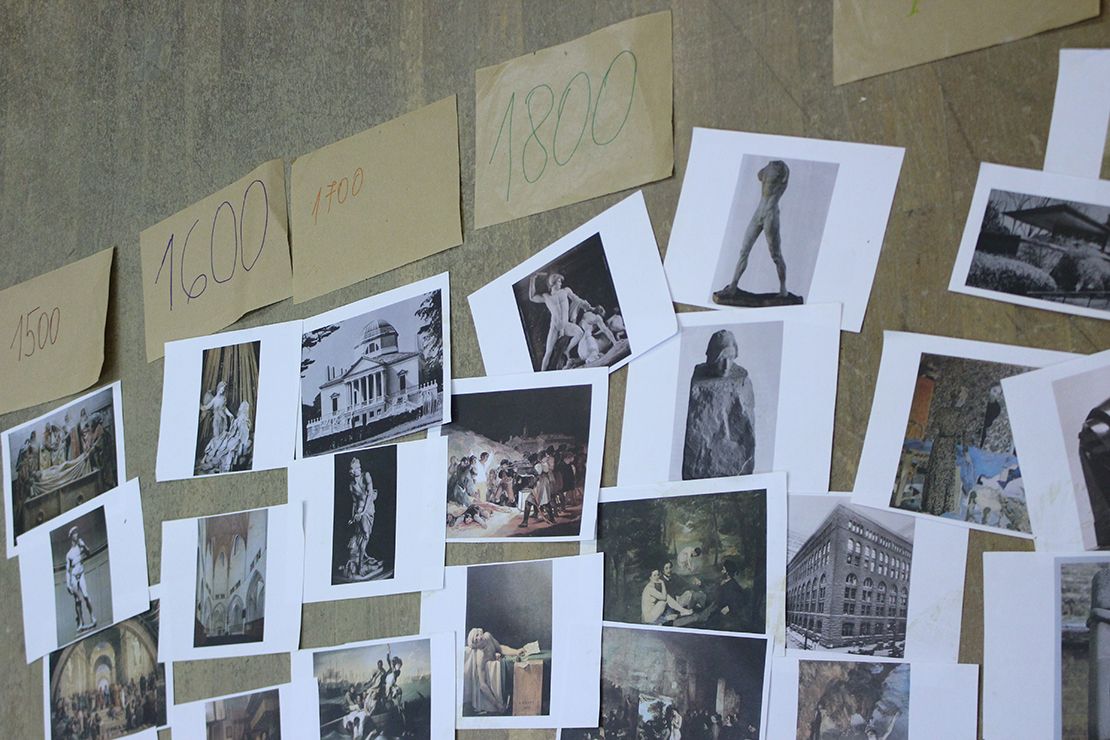 52 / 55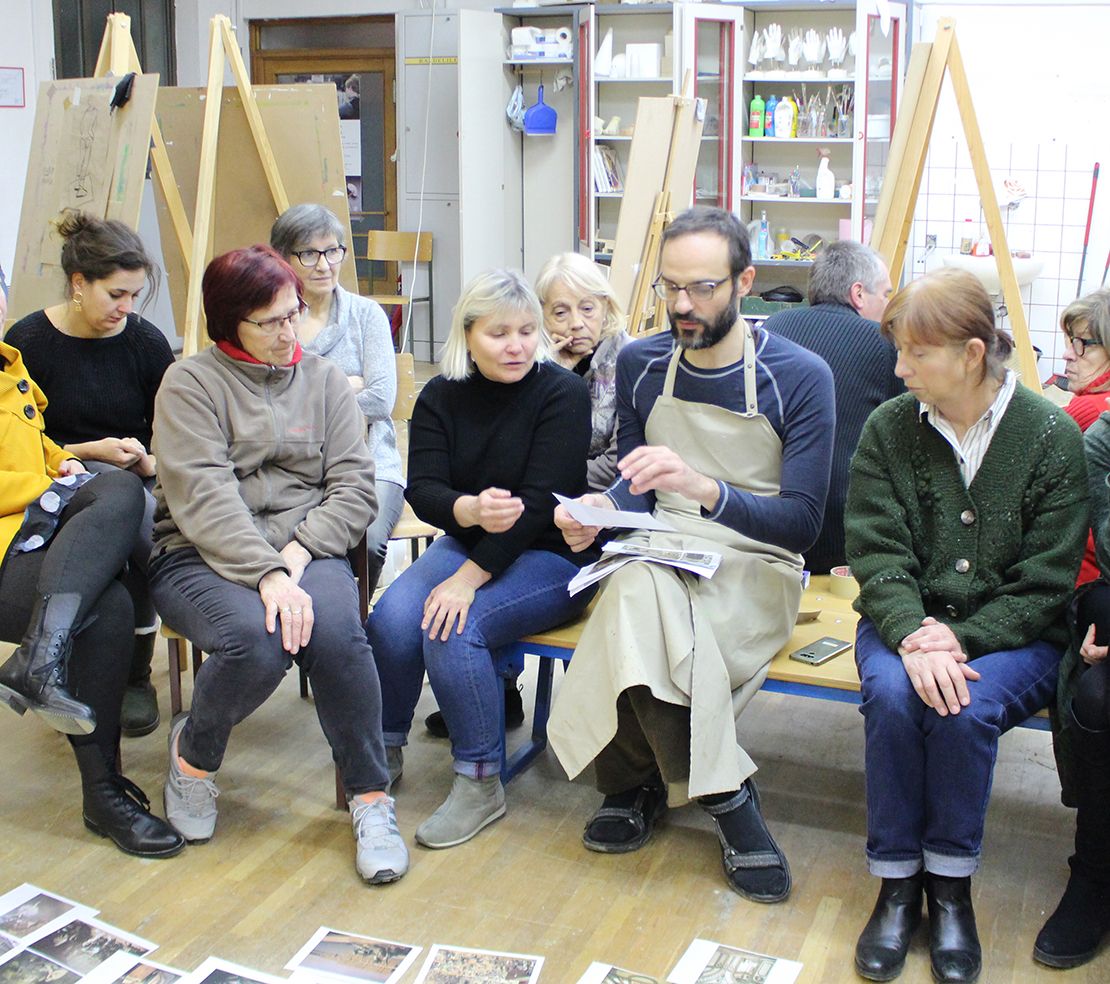 53 / 55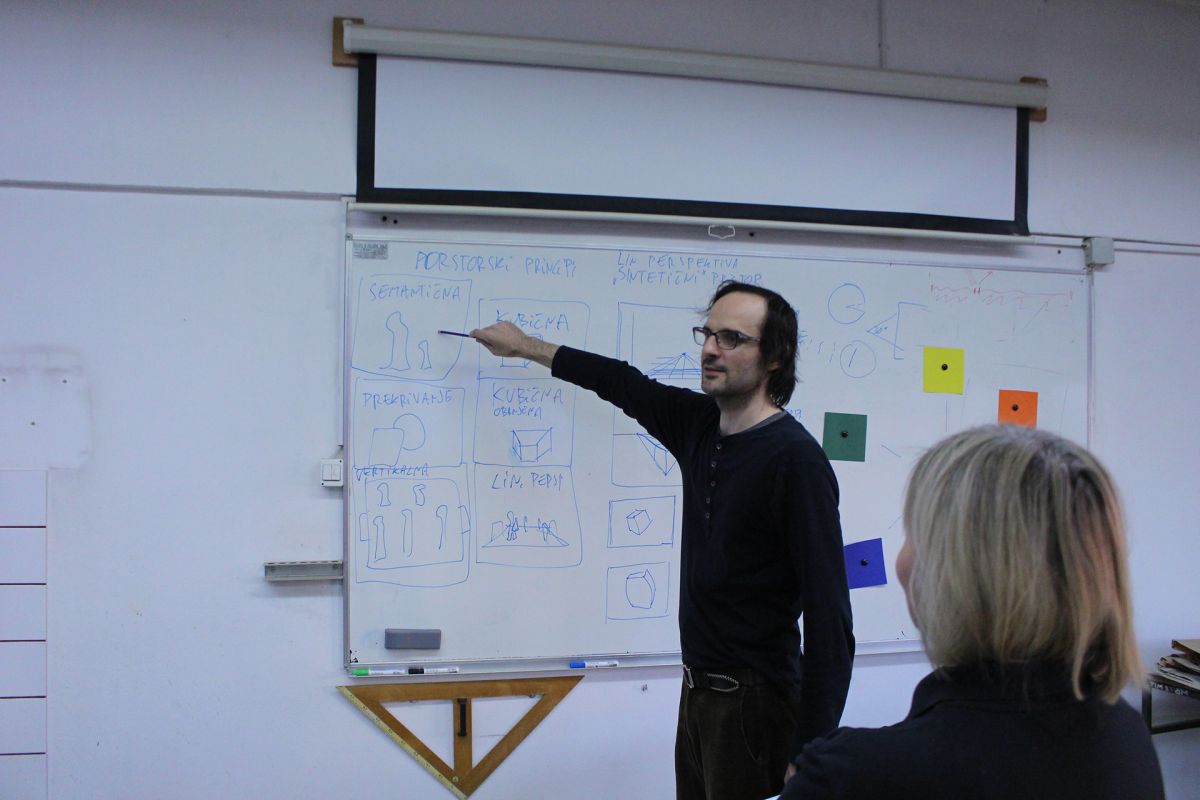 54 / 55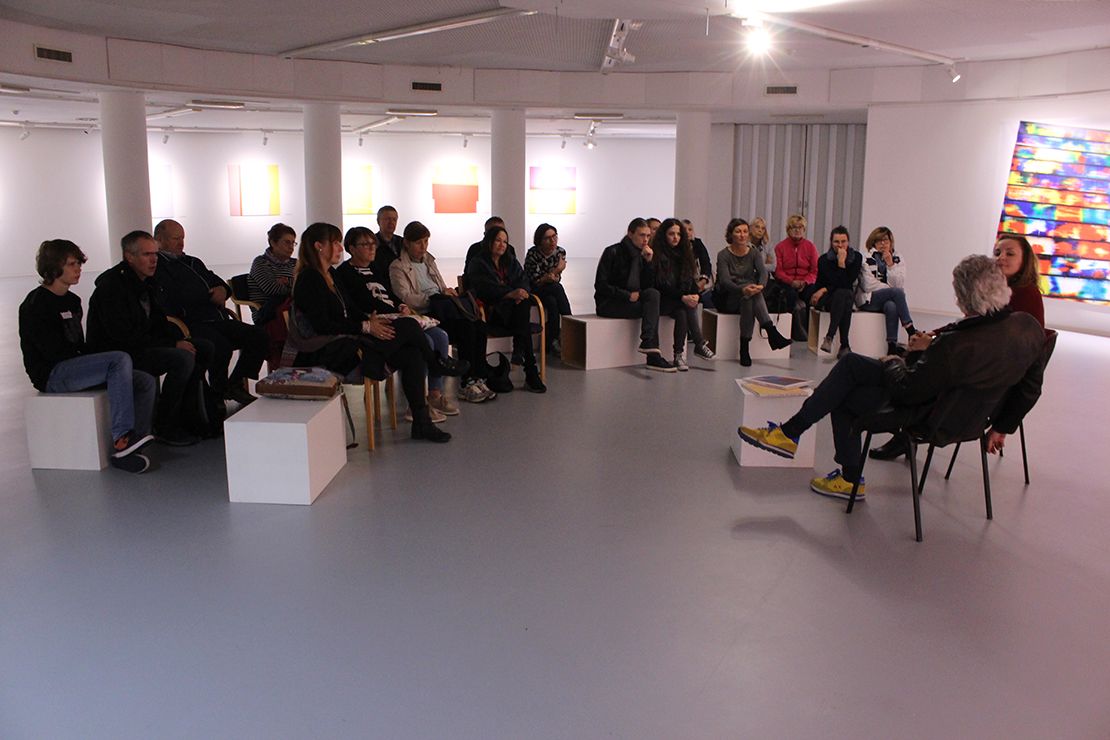 55 / 55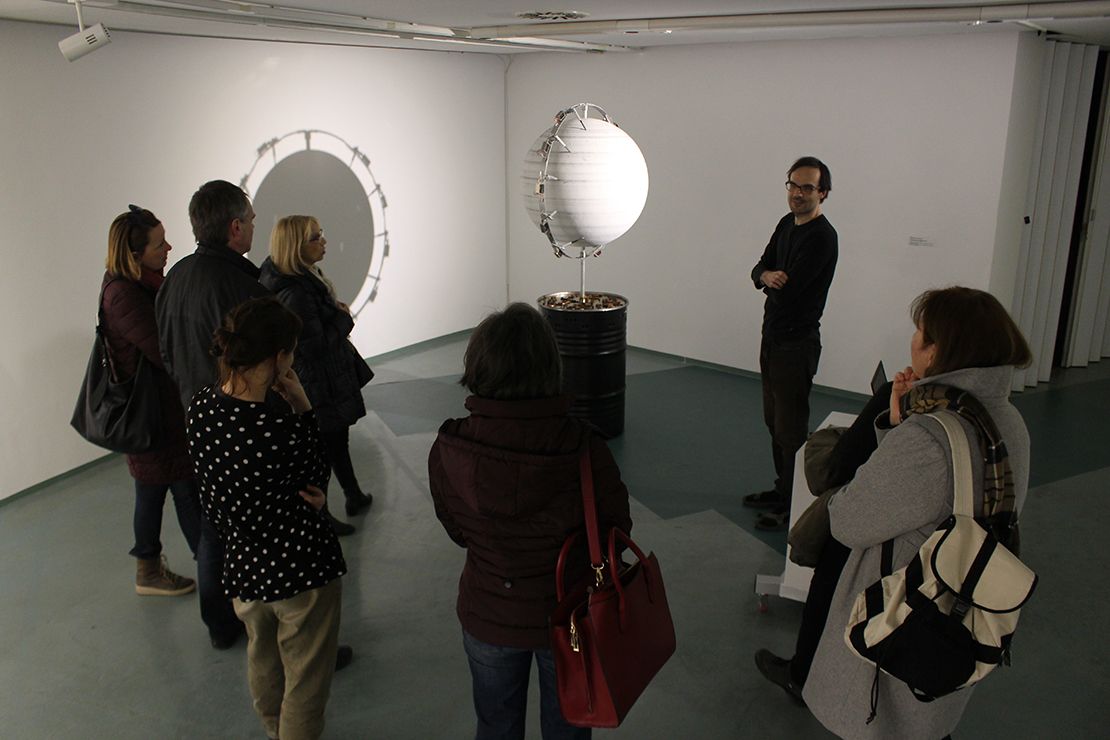 ❮
❯