PROJECTS
Rail Railway was created for the travelling international group exhibition Sledi/Spuren. The work is a meeting point between the two approaches to the subject of the railway: dare to be; a 1:1 cast of a rail done in paper, and dare to think; conceptual railway stops.
The paper rail, done by Katja Oblak, was cast on the original railing, laid in the mid-19th century and removed in the 1960s. The conceptual railway stops, made by Julij Borštnik, consist of a drawing reflecting the historical dynamic of the quantity of load transported by the Trieste-Vienna railway, associated with the four historic stops in text.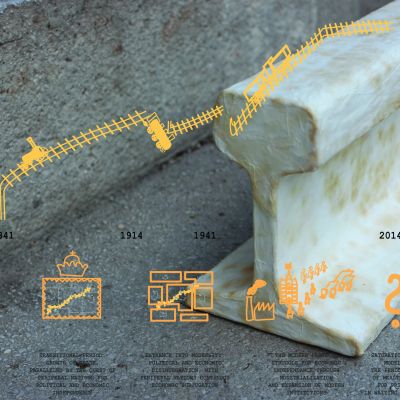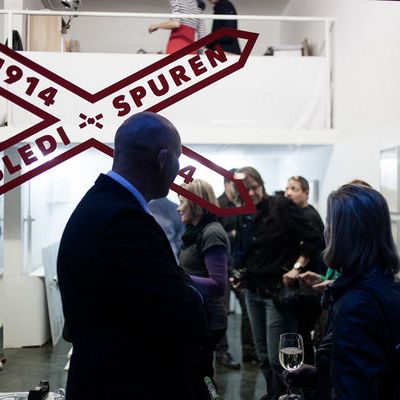 Birth is a very personal video, accompanying Katjas' work ?Čakajoča? (Awaiting) for the group exhibition Epilogue in Novo Celje.
(tu pridejo najprej fotke in nato video)
The Extended Contour, Body-Tree in The Gallery, Presence Body – Tree, Lime Tree 08-31 is a series of videos of Katja Oblaks' performances, edited and filmed (except Presence Body-Tree filmed by Abel Heijkamp) by Julij.
(tu pridejo najprej fotke in nato videi)
Possibilities was a joint project for Srečišče Gallery, Celica and Delavski dom Trbovlje.
(tu pridejo fotke)
Nature & me – the paper cast of rock -the sculptural part of this project- was done by Katja Oblak.
(tu pridejo fotke)
Design of sculptural objects for the permanent exhibition I, We and Others in Slovene Ethnographic Museum.
(tu pridejo fotke)
teaching – establishment, also with Anja Kranjc and in collaboration with Kulturni dom Nova Gorica, of Art School in The Nova Gorica City Art Gallery.
(tu pridejo fotke)
We share a commitment to sensitivity and honesty. We both consider seeking the strength of sincere sensitivity to be the most important.